I have heard it time and time again that I look younger than I really am. I always think back at the time someone once asked me if I was thirteen, and this was a little after I graduated college. Really?! Because of this, I found myself straying away from dressing myself too young. Headbands are an accessory I always try on when shopping, but quickly put back, thinking I may look half my age again. Once I saw a few inspirations for this studded headband, I knew this was finally the happy compromise. The studs give it an edgy vibe and I can finally dress up my bun again. Full tutorial after the break...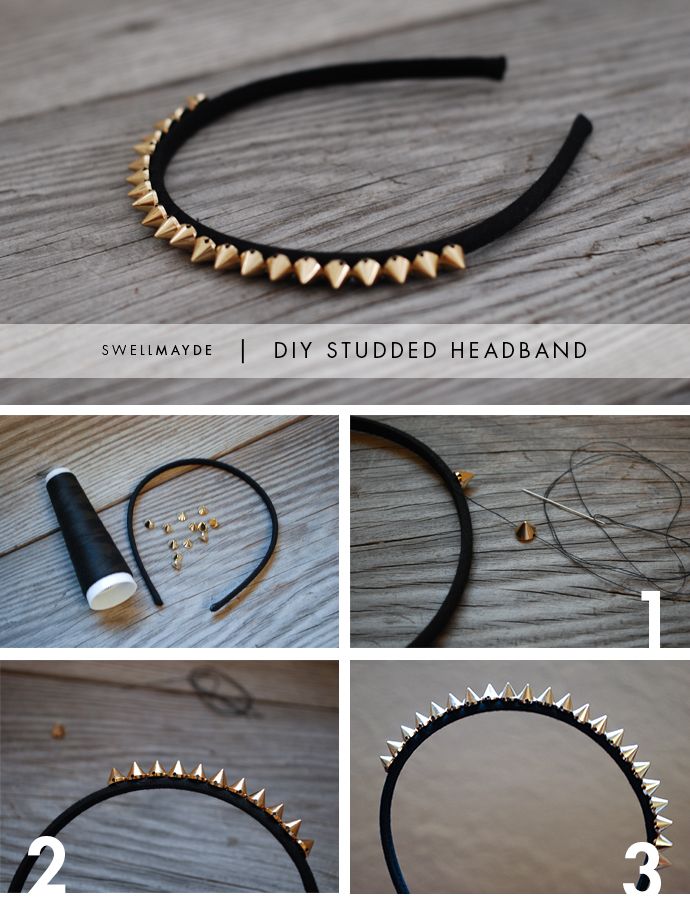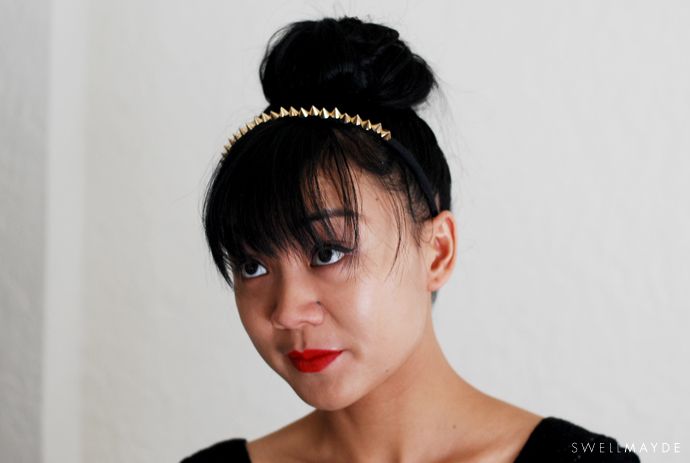 Materials:
- fabric covered headband
- sew on studs (here)
- hand sewing needle
- thread
Steps:
1. Cut a piece of thread about twice the length of half of the headband. Start sewing at the middle of the headband, and sew each stud one by one.
2. Finish sewing one side, about 3 1/2" in length.
3. Repeat steps 1 and 2 for the other side of the headband. I sewed the left and right side separately in order to keep the thread manageable (to prevent knotting).