Planet Blue
is by far one of my favorite boutiques in Los Angeles/Malibu. It has such a great eclectic mix of pieces that really embody the spirit of the So Cal girl... a little bit beach casual blended with a fashion forward vibe. So when they approached me to feature a DIY they were partnering with Novella Royale for Fashion Night Out in the Malibu store, my excitement doubled!
Novella Royale
is a beautifully designed line... California inspired mixed with a rad 70's feel. Completely loving this pair of
Janis Bells
they sent me. Thank you! The fit is perfection and the vintage print is amaze!! And what also attracted me to the brand was their mantra of "reduce, re-use, recycle", and how they utilize vintage and recycled fabrics to create their clothing (which includes my new bells). I wanted to share the DIY that that they will be hosting at the Malibu store (
here
) on Sept 6, from 6-10 PM . See the full tutorial and invite after the break...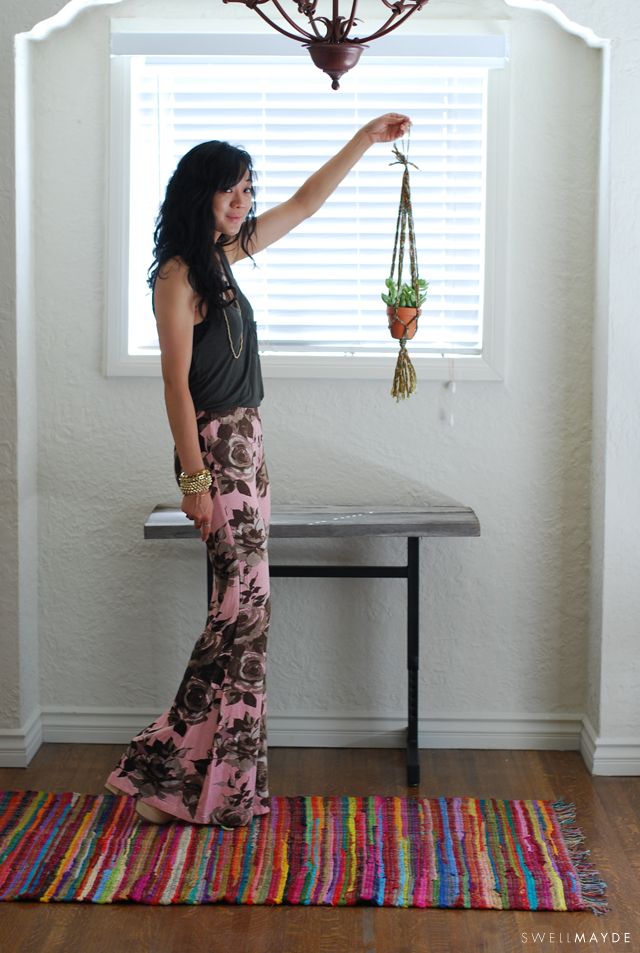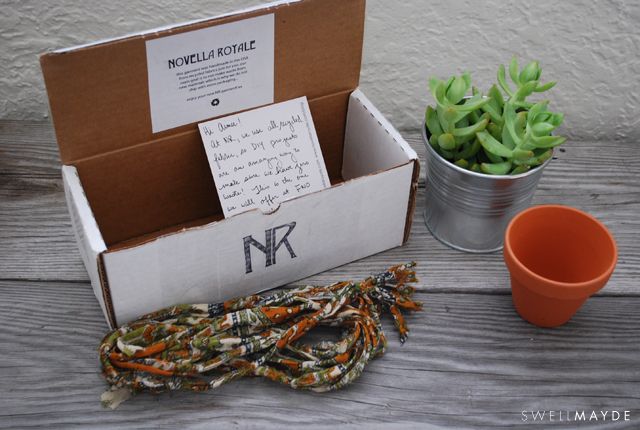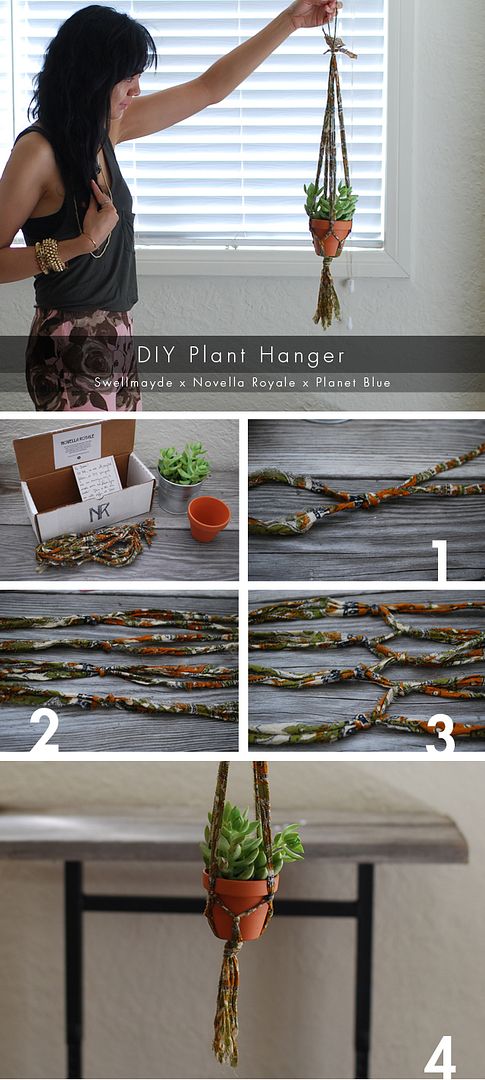 Novella Royale/Planet Blue DIY Goodies:
- scraps of vintage fabric (pre-tied with a loop on one end)
- terracotta pot
Steps:
1. There are 8 strands of fabric hanging from the top loop/knot. Tie knots for every 2 strands about 15" below the loop/knot.
2. Continue knotting. You will have 4 knots.
3. About 1 1/4" below the knots, tie a knot with 2 strands that are side by side. Then, tie a knot with the first and last strand.
4. About 2" below these knots, tie all the strands together with a large knot. Pull tightly. Then, place your terracotta pot inside and hang it in a cute area of your home. I added a lovely succulent to my pot. :)
Enjoy! And hope you all make it out to FNO with Planet Blue and Novella Royale!