The lace trend is still going strong. I made a pair of lace tiered shorts last year (
here
), and that tutorial still continues to be one of my most read posts. I decided that I would update it, and love crochet lace trim against denim. So great for summer! Stay tuned for another DIY lace short next week. Full tutorial after the break...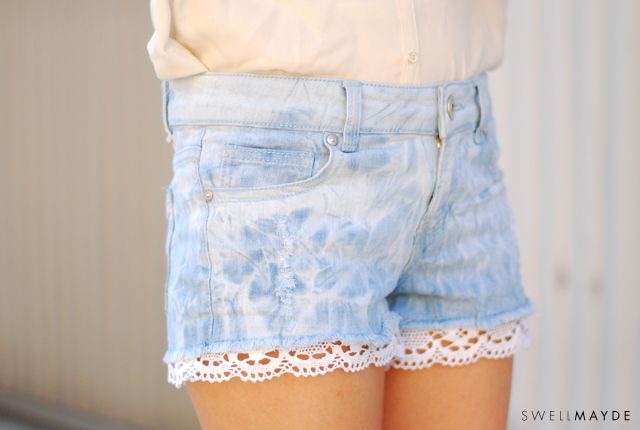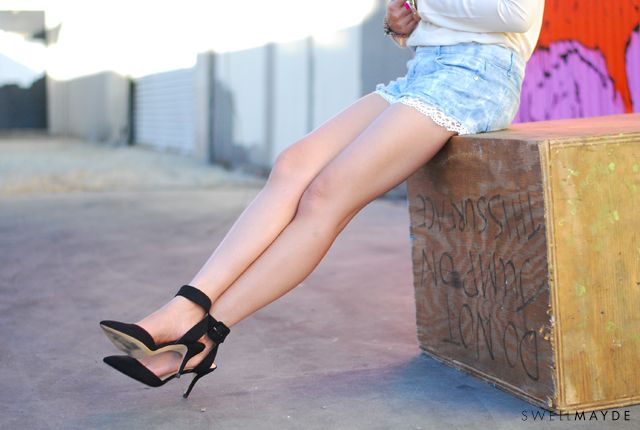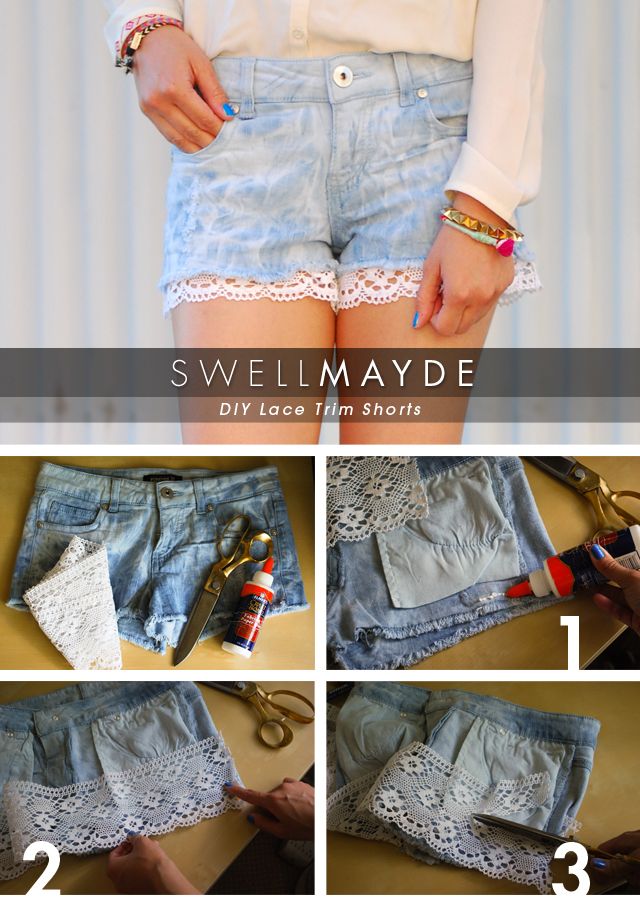 Materials:
- denim shorts (here, here, and here)
- crochet lace trim (I bought mine from F&S in Santa Monica)
- scissors
- fabric glue (here)

Steps:
1. Turn your shorts inside out. Then, add glue to the bottom edge of the shorts, above the fray.
2. Place the crochet lace trim on top of the glue. Make sure the width extending beyond the fray is the same along the entire edge of the short.
3. Cut excess crochet lace above the glue line. Let fully dry for a couple hours.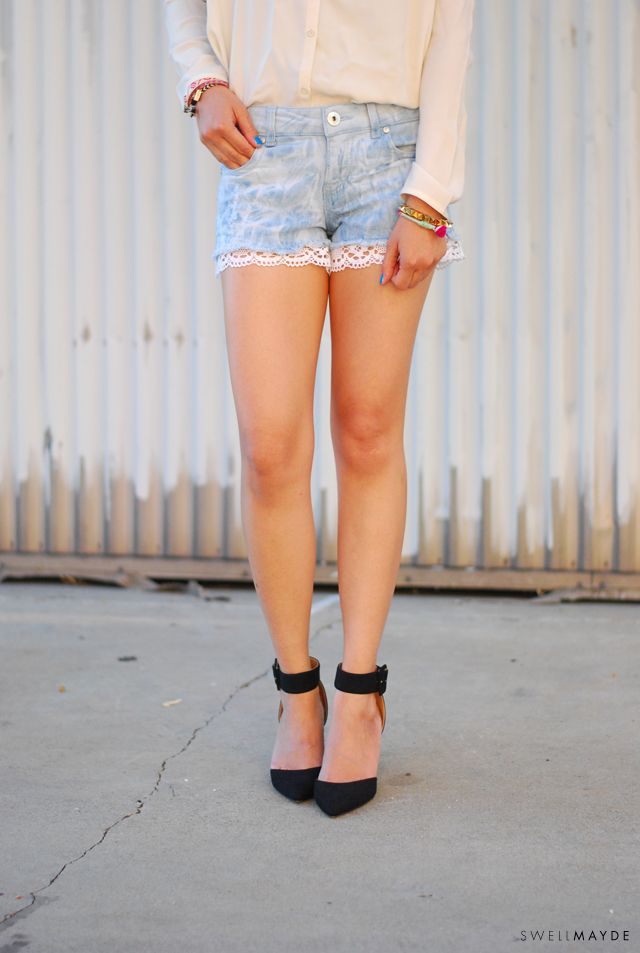 Check Out More Swellmayde DIY's: HERE