Lately, I have been seeing stud earrings at all my favorite boutiques. I love that they can add a little touch of edginess to any simple outfit. The steps are very easy, breezy and I had a plethora of leftover studs from previous projects. It's the best feeling when that happens. Full tutorial after the break...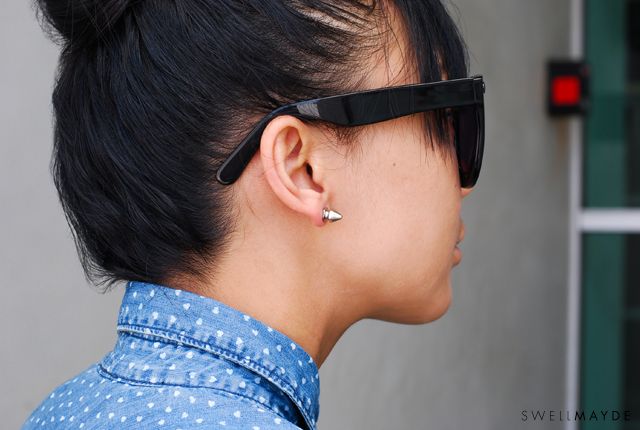 Materials:
- Metal Studs (here and here)
- e6000 Adhesive
- Earring Backs & Posts (here and here)

Steps:
1. Remove the screws from the backs of the studs.
2. Add a small amount of e6000 adhesive to the flat end of the earring post.
3. Firmly press the stud onto the earring post. Let fully dry.