I love discovering new crafts! When I was approached to try out a new product by
Ink Effects
, I was instantly intrigued. A fabric transfer ink? After working with it on this project, I can attest that it is pretty amazing. I have been wanting to create a tutorial on mirrored florals since I saw Stella McCartney's Resort collection (
here
), but have been unsuccessful at getting a clean mirrored look. Now with
Ink Effects
, this floral trend is easy to replicate. Full tutorial after the break...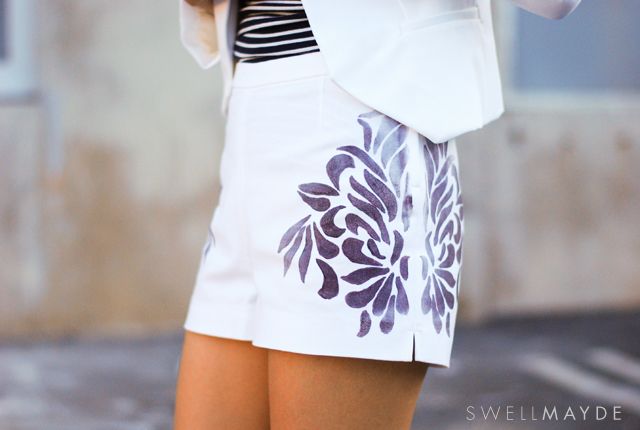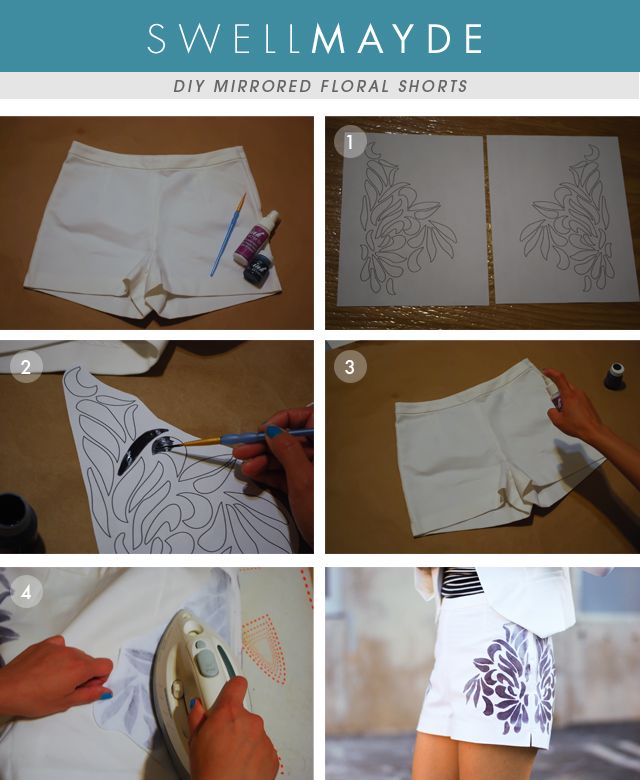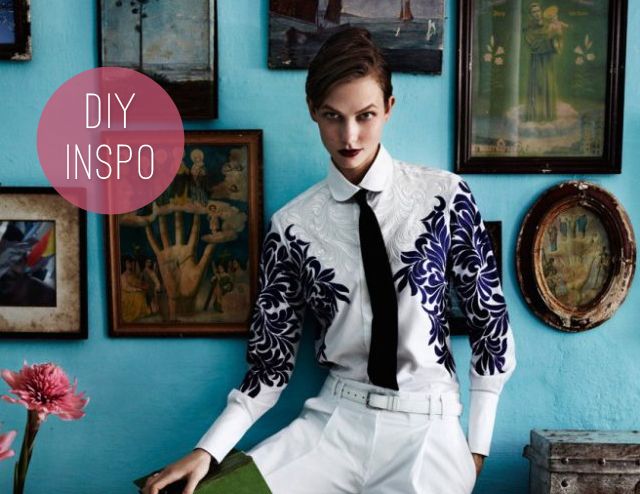 (Inspiration Via FGR)

Materials:
- Ink Effects Fabric Transfer Ink
- Ink Effects Basecoat for fabric cotton/cotton blend fabrics
- White Shorts
- Paintbrush
- White Standard Copy Paper
- Iron / Ironing Board
- Scissors

Steps:
1. Measure the length of your shorts (from the bottom of the waistband to the hem). Then, draw your design, by hand or on the computer, with this length (I made mine 5 1/2" in width). A tip is to trace floral designs that you like online. If you drew your design by hand, scan it into the computer. Then, mirror the image on Adobe Photoshop. Print out 2 copies of your design and 2 mirrored copies of your design on white copy paper.
2. Cut out your design and paint, using the fabric transfer ink. Do the same for all 4 copies. Let fully dry.
3. If your shorts are made of cotton or a cotton blend, spray a light coat of the basecoat. Let fully dry. This is not needed on synthetic fabrics.
4. Place your painted designs (paint side down) onto your shorts. Start with the front side of your shorts. Place another sheet of copy paper onto your design, to protect the fabric. Then, with a firm press, iron over your design for about 60 seconds. Remember to keep the iron in motion to ensure an even transfer and do not use steam. Repeat for the back side of the shorts.

This is a sponsored post by Deco Art and Blueprint Social, written by me.

NOTE: Deco Art's Ink Effects will soon be available at Joann's Fabrics.

For more info on Deco Art's Ink Effects:
Facebook // Pinterest // YouTube