I'm so excited to share this
JewelMint
X SwellMayde DIY collaboration. I remember the first time I heard about their company and instantly knew it would be my go to for jewelry after discovering that Kate Bosworth and Cher Coulter were the designers. Every piece that I have ordered has been so beautiful and have been amazed at their attention to detail, down to their gorgeous packaging. Once I saw the Renegade necklace, I was inspired to give it a SwellMayde touch with braided yarn and pearls. I kept in a black and white tone as a nod to Audrey Hepburn with a modern twist, but if you try this at home, you can use pop colored yarn with spikes or beads to give it your own personal touch. Full tutorial after the jump...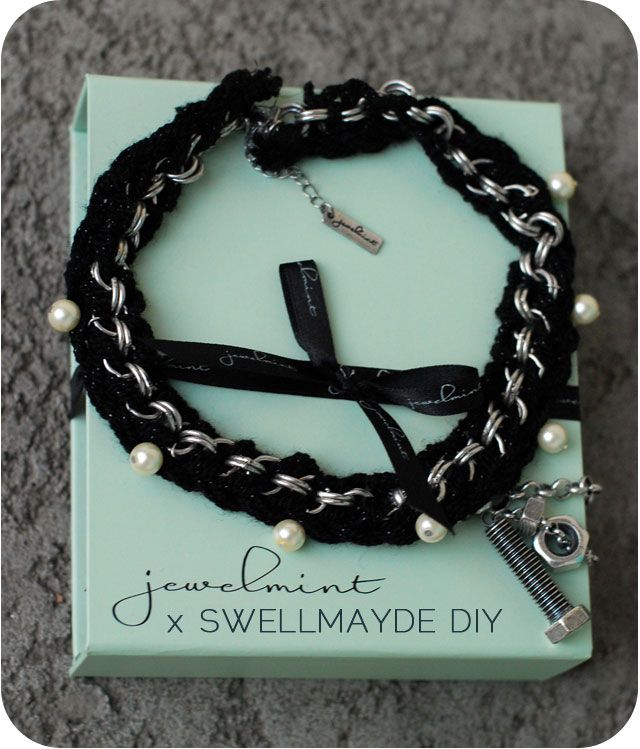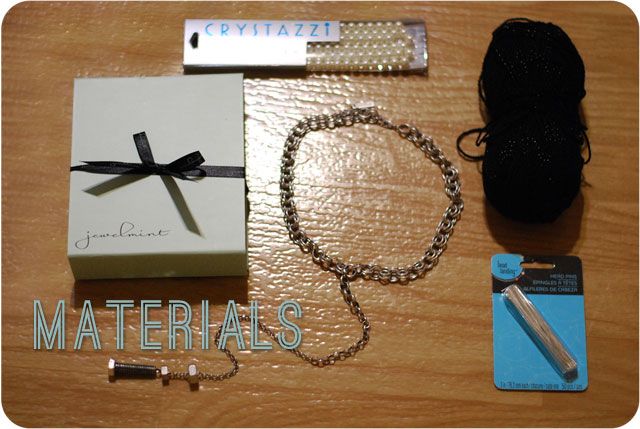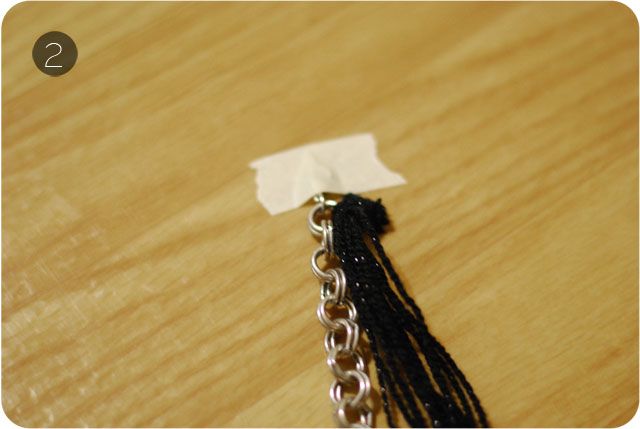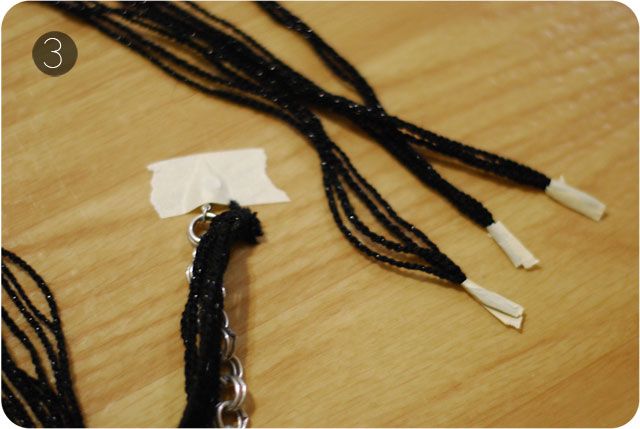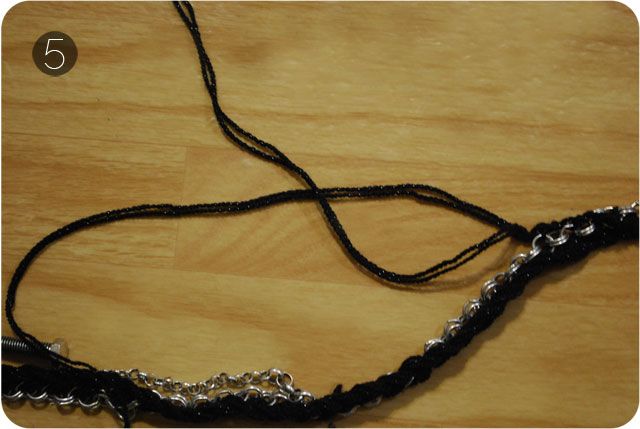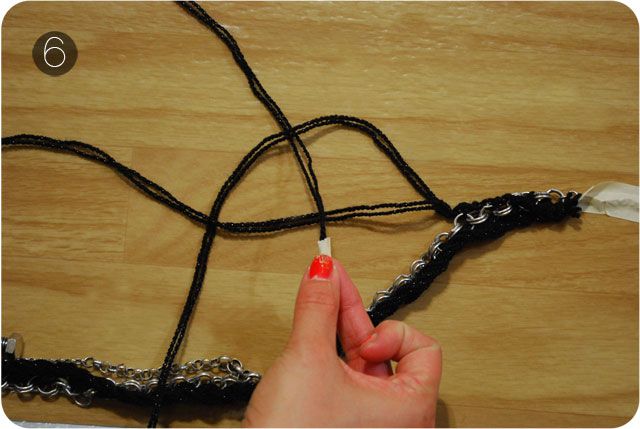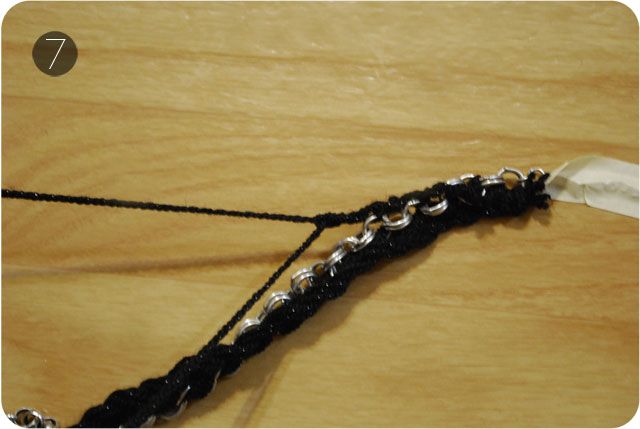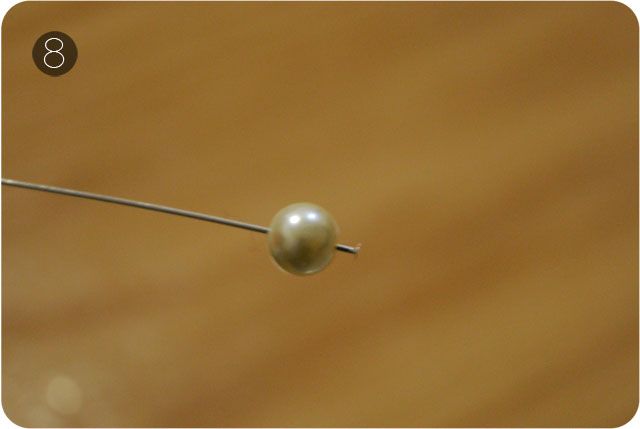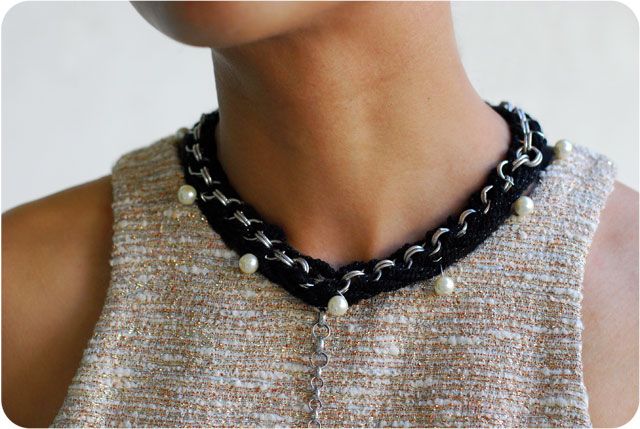 Materials
- Yarn
- Pearls
- Head Pins
- Masking Tape
- Needle Nose Pliers
Steps
1. Cut 12 pieces of yarn 30" each long. Double knot onto one end of the necklace.
2. Tape this end in place.
3. Separate the 12 pieces of yarn into 3 groups of 4. Tape off each group.
4. Braid the yarn onto the chain (the taped off ends will make it easier to go through the chain links). After braiding, double knot onto the other end of the necklace.
5. Cut 4 pieces of yarn 35" long. Double knot onto one end of the necklace. Take 2 pieces of yarn and cross over the other two yarns (see photo).
6. Take the same 2 pieces of yarn and loop under and through (see photo). This will create a knot. Knot 3 or 4 times, then loop through one link (this attaches it to the chain).
7. Continue until you reach the end of the necklace.
8. Place pearl through the head pin.
9. Cut the head pin a bit and loop onto the necklace using the needle nose pliers. Have fun and place as many pearls as you like!! Now you have yourself a JewelMint x SwellMayde DIY Necklace!