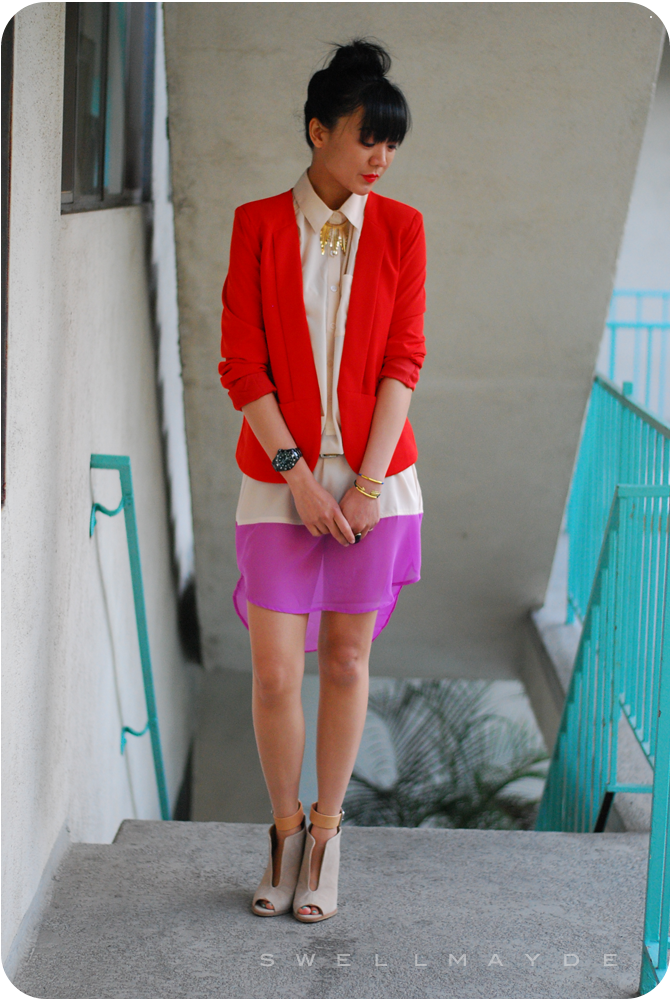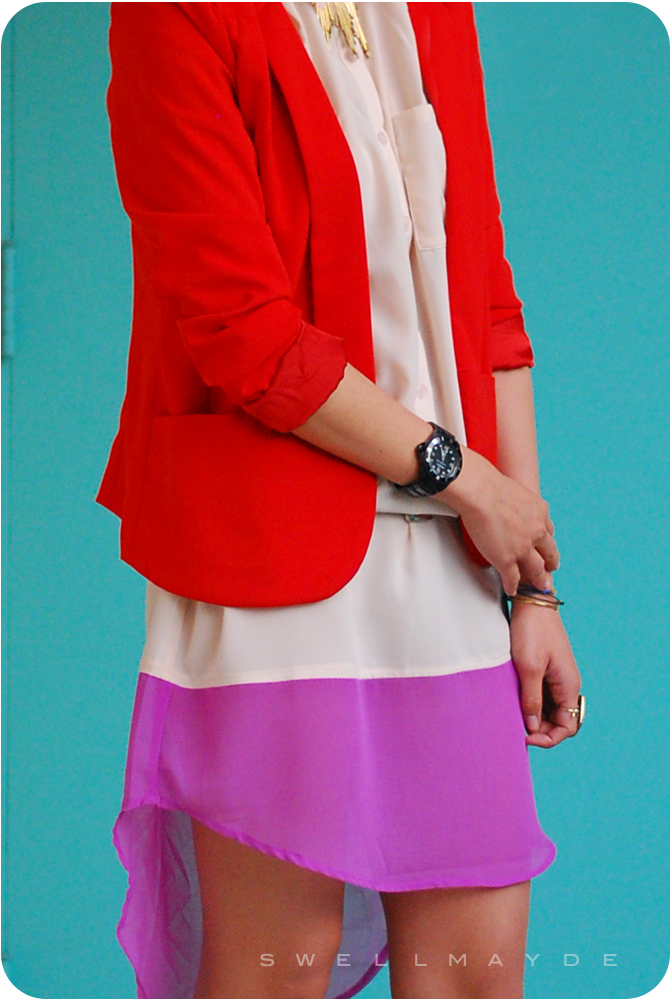 Lush Dress | BAPE Watch | Zara Wedges
This season has been all about the color.
I love color blocking and color mixing when I see it on other girls, but in my everyday life, it's been a tough thing for me to put together and let it feel natural.
So, here is my attempt at it.
I love the bright fuchsia and cherry red set against a neutral, creamy palette.
I kept my shoes on the neutral side as well. My wedges are a pale pastel pink with a coral strap.
I am going to to try to
wear this outfit again, but next time push myself to color block in my accessories as well.
I have been on the search for a fun pop color pump.
Since it is more of a fashion style because of the color, I am definitely looking into an affordable option that would not break the bank.
I was thinking of trying these Steve Madden or Aldo Heels
.
Also, a bright clutch or handbag could liven the outfit a bit more.
I am gravitating toward this ASOS Clutch or this Zara Mini Messenger. So good, right?
Or I could mix in a bright pop with my jewelry.
I'm really loving these Topshop Earrings and Nasty Gal Cuff (but not necessarily together).
I'll let you know how it all goes.