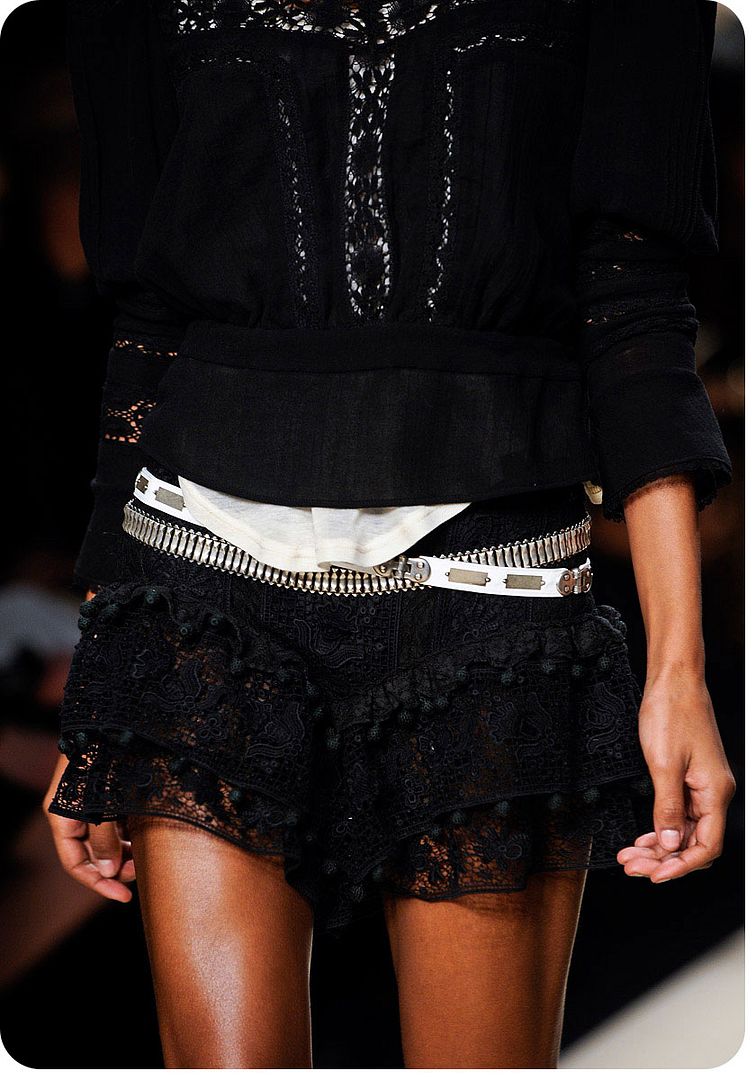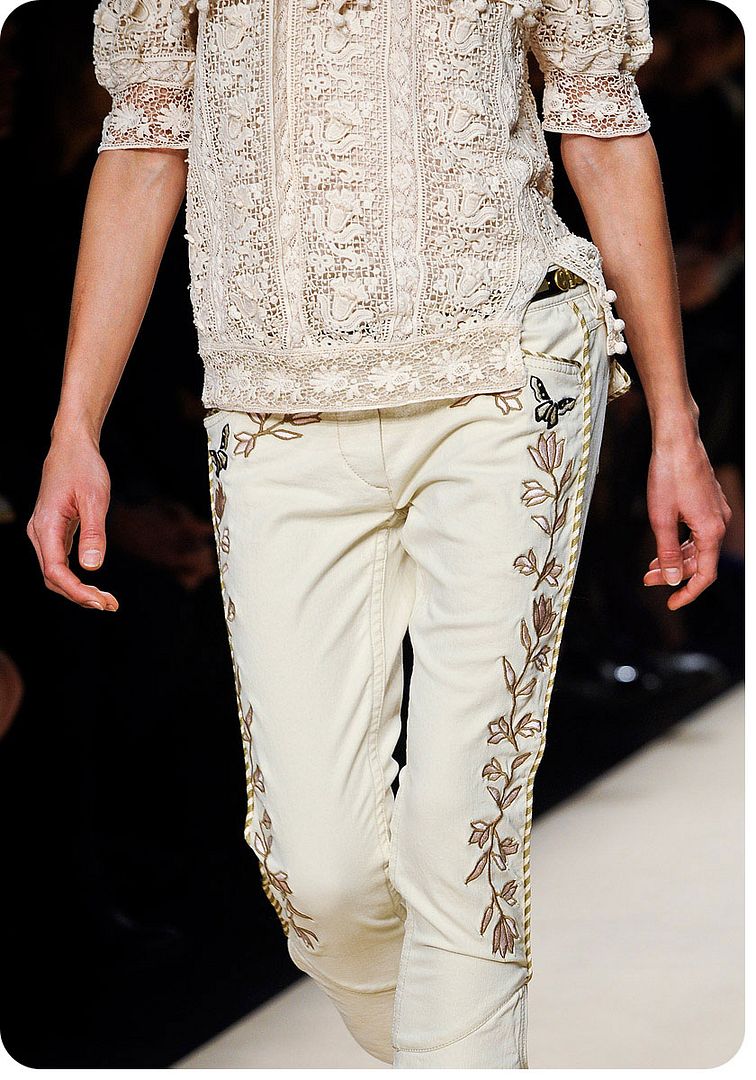 Another beautiful collection by Isabel Marant... and some great DIY inspiration. What's your favorite? All of the following can be translated into simple DIY's!! Exciting!!
1. Leather stitched detailing. Studs. Metal boot strap bling.
2. Embroidery. Chain belt. Metal hinge belt. Tiered lace skirt.
3. Tiered lace skirt.
4. Rope Detailing. Embroidered pants.