I can't get enough of color pop on denim these days and to continue tie dye week here on SwellMayde, I did another version. Zara has been pretty on point with their designs and lookbooks lately and I was inspired by one of their dip dye pants (
here
). It's a great way to update a white pair of jeans for Spring... in a subtle, cool way. Plus, it's so easy. Full tutorial after the break...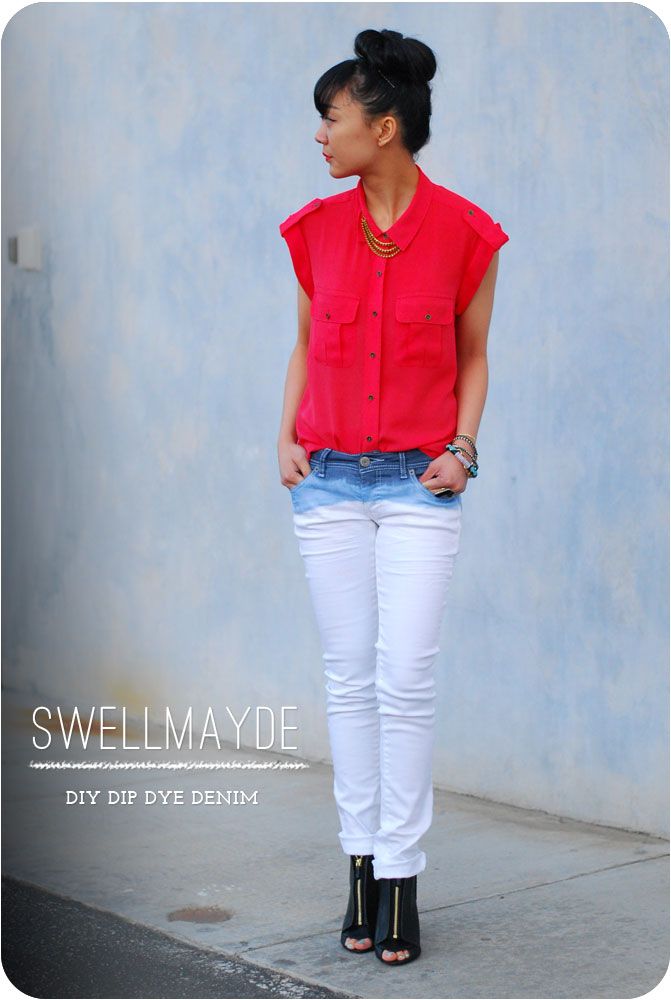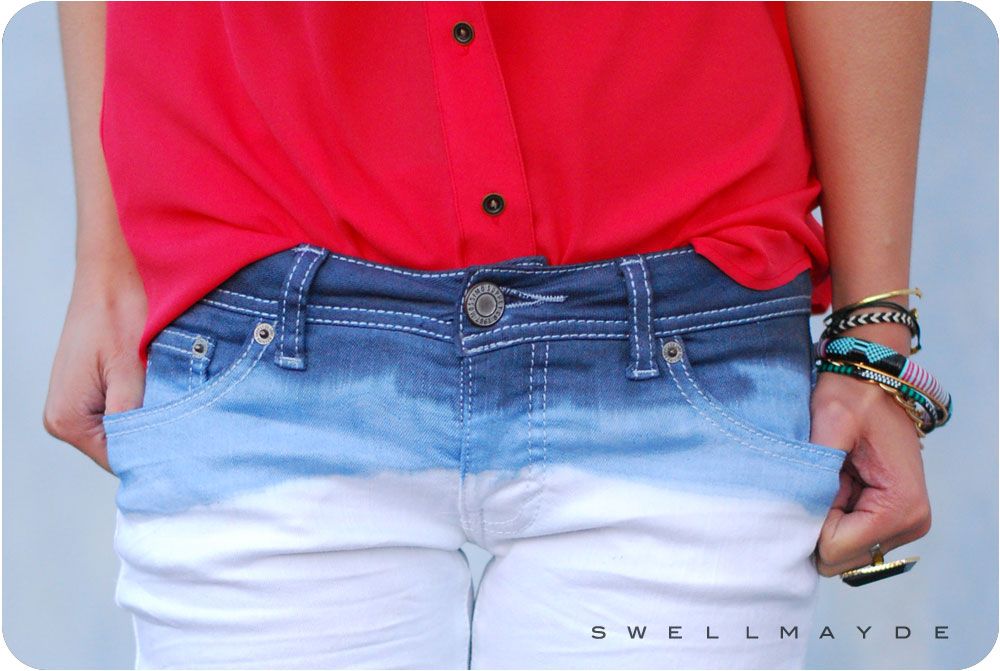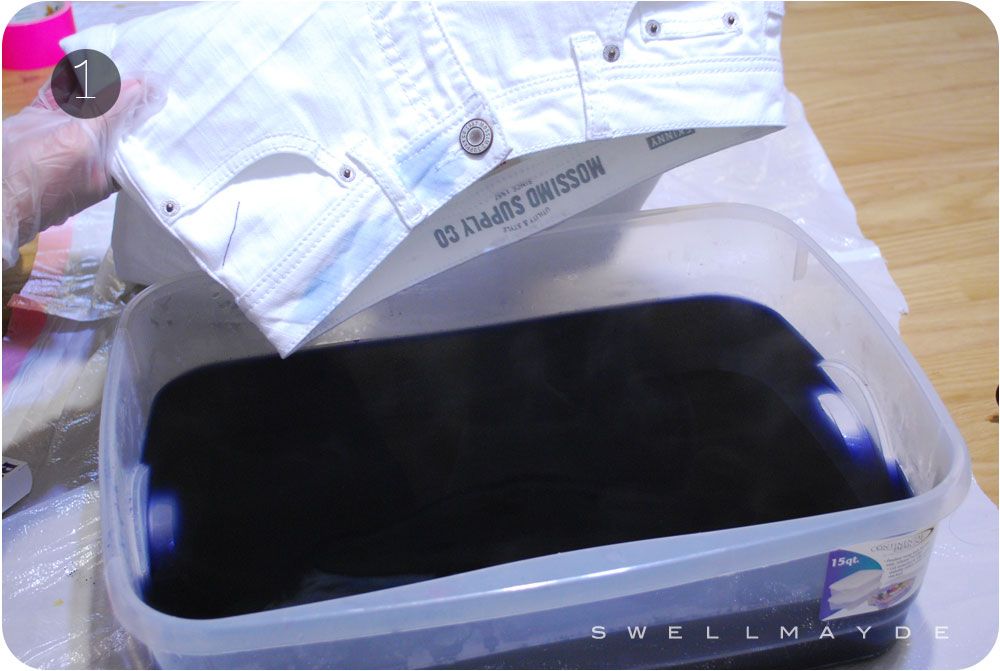 Materials:
- white denim (I bought an inexpensive pair from Target
here
)
- RIT dye in royal blue (
here
) (NOTE: add a bit of black dye for a darker shade of blue)
Steps:
1. Follow the steps on the RIT dye package to create your dye bath. Start out with a light shade of blue, by only using a small amount of royal blue RIT dye. Quickly, dip your jeans in the dye bath. I dipped it just a bit past the front pocket scoop and remove quickly.
2. Next add a bit more royal blue RIT dye to create a deeper blue color. If you would like a darker blue, you can also add a bit of black. Then, dip only the upper portion of the jean and hold it there for one minute to let the color saturate. Remove from the bath, and let it hang dry.
NOTE on Washing:
I recommend setting the dye before washing. Detailed instructions on setting the dye to prevent bleeding can be found :
here
. Also, remember not to wash with other clothes when washing for the first time. Hang dry to keep the colors bright. More tips on washing can be found:
here
. I will try dry cleaning after setting the dye to keep the colors vibrant.