Hi friends! It's a new year and I am proud to introduce a new segment of SwellMayde. Meet
MANmayde
. These will be SwellMayde projects with a male twist, collaboratively done with our graphic designer,
Shane
. After almost a year of assisting me with SwellMayde DIY's, we thought it would be great to direct a few projects toward guys and girls searching for hand-made gift ideas. Here is the first MANmayde DIY... a blanket stripe tote bag (said while passing the baton to Shane). Tutorial after the break...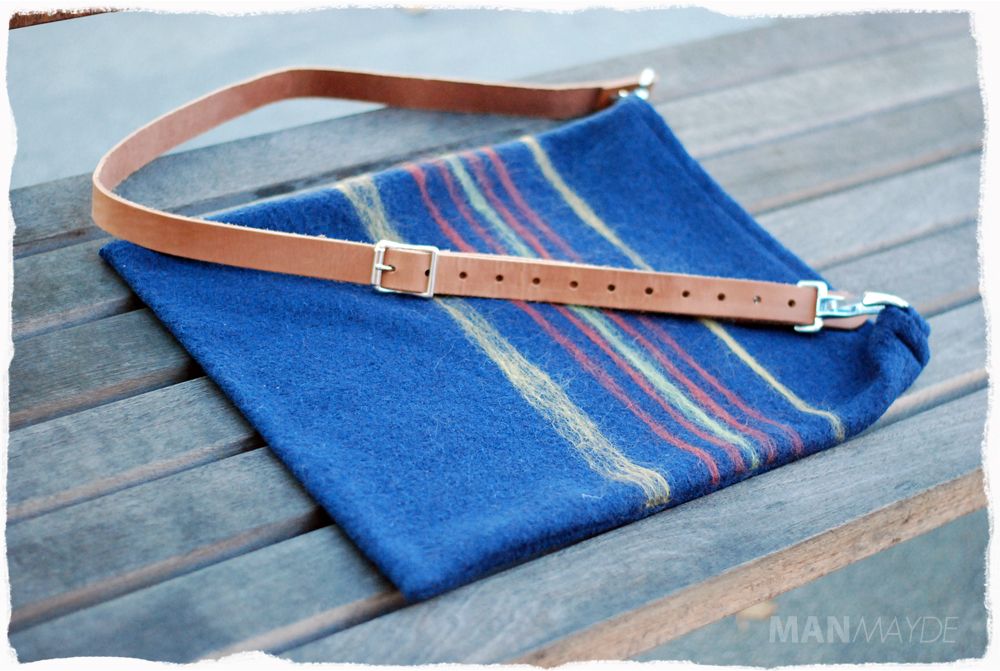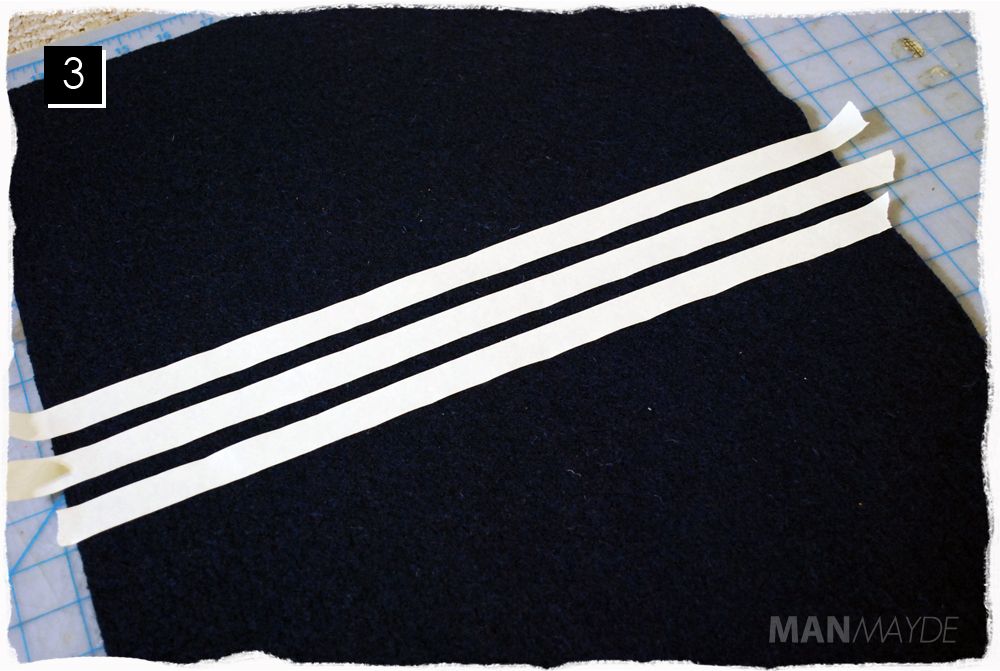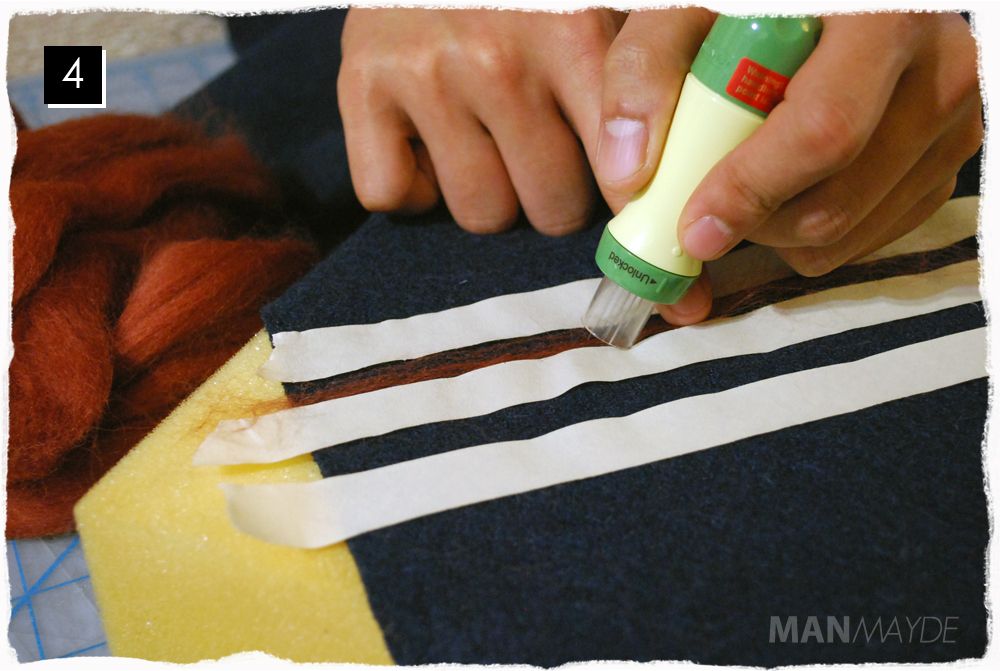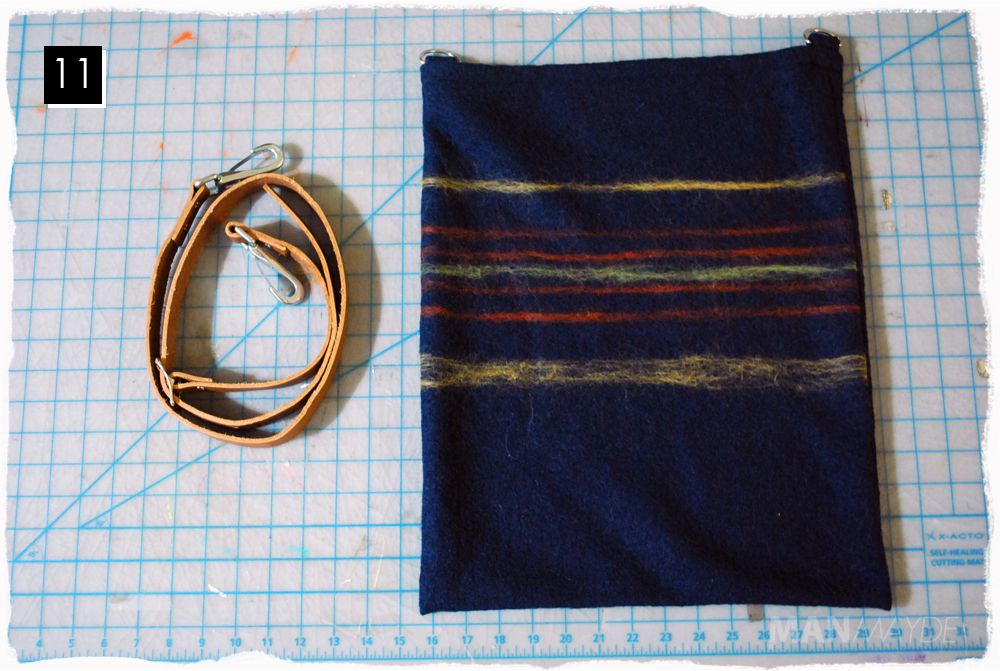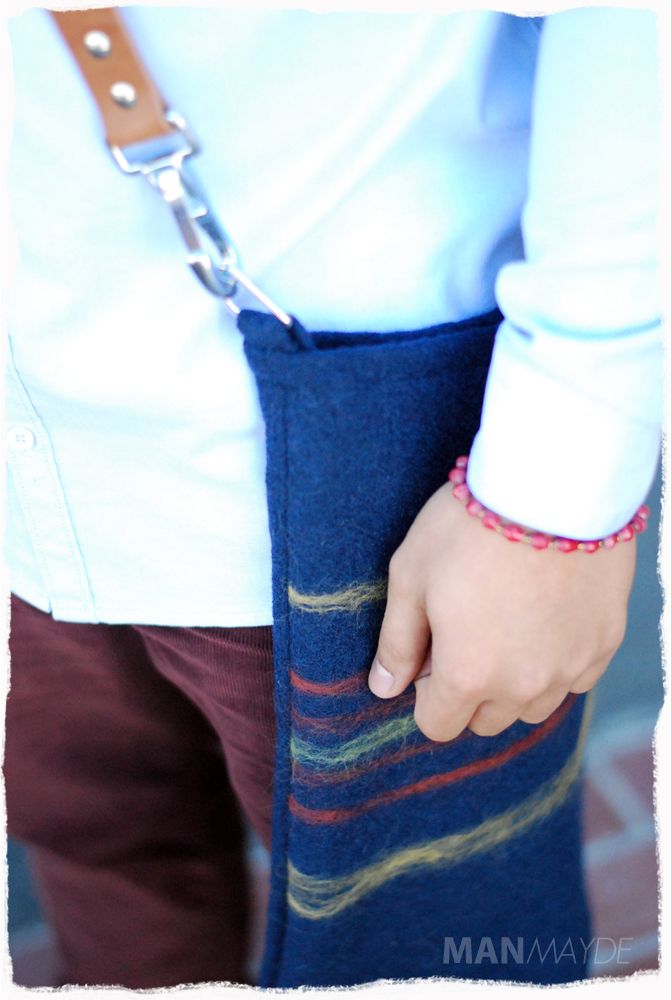 (outfit: moncler v shirt, levi's cord pants, ursus bape sneakers)
Materials:
-wool fabric
-scissors
-tape
-thread
-metal D-rings
-leather shoulder strap (
here
)
-felting needle tool (
here
)
-wool roving
Steps:
1. Cut wool fabric with dimensions: 38" x 15"
2. Bottom of bag will be a folded edge.
3. Use tape as guide to create desired stripe patterns.
4. Place wool roving between tape and pierce with felting needle tool. Trim any excess wool past the sides of bag.
5. Flip inside out and sew left and right sides.
6. Fold over top edge opening 1" and sew.
7. Cut two small rectangles with dimensions: 3" x 5"
8. Fold in half, sew sides. Flip inside out, line up seam in the center, and press flat with iron.
9. Loop fabric through D-ring. I used a separate set of D-rings since the ones that came with the leather strap required additional tools.
10. Attach D-rings at inside upper side seams, tack in place with a single needle stitch.
11. Attach leather shoulder to D-rings.
Stay tuned for our SwellMayde re-vamp...