The envelope clutch (
here
) has been by far my most popular DIY, and I have been waiting for the perfect moment to update it. Lately, I have had many requests to create an iPad case tutorial and thought it would be great to design a new envelope clutch that can double as an iPad case. The measurements are perfect to slip in your iPad, but can also be used for a night out. Along with this, I wanted to feature my current love for neon. Pops of color! Love! Full tutorial after the break...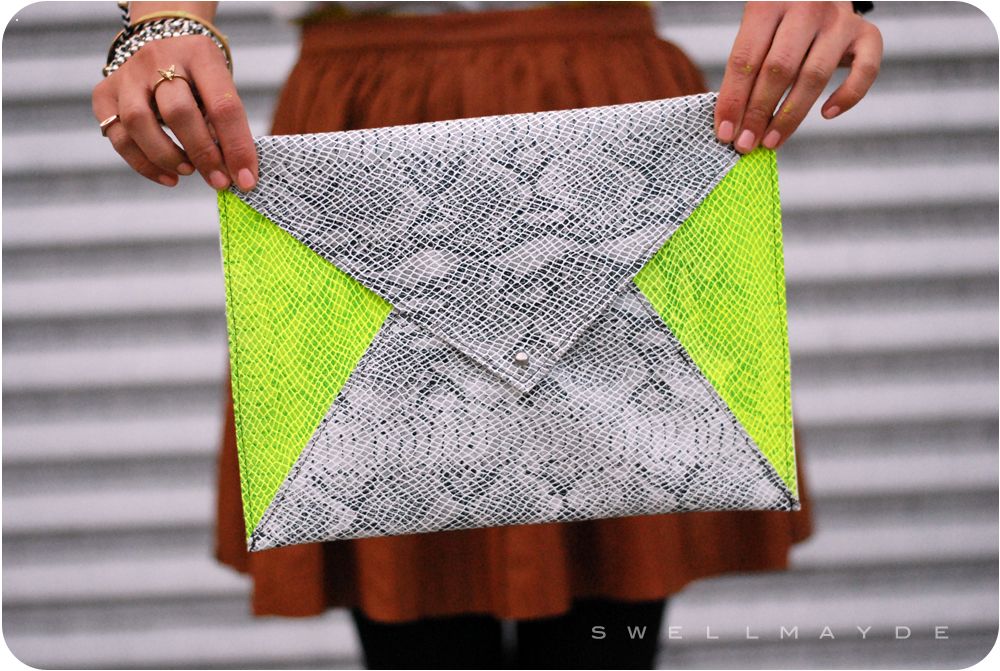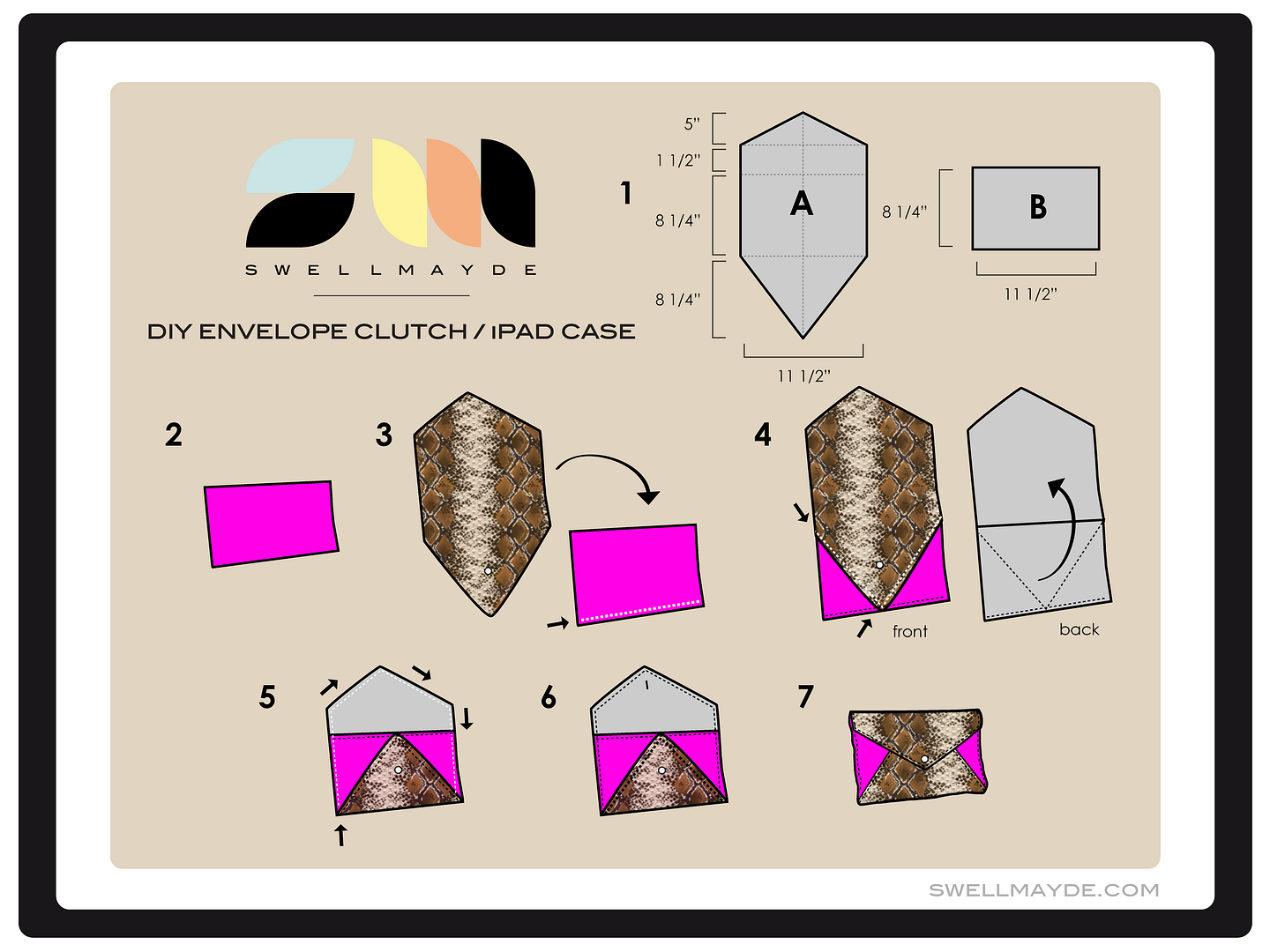 (click tutorial to enlarge)
(Please note: for anyone who printed out the tutorial last night, we made a slight change to one of the measurements)
Materials:
Leather/Vinyl, Xacto Knife, Screw Back Button Stud (
here
), Thread, Sewing Machine, Spray Paint
Steps:
1.
Cut out patterns A & B from given measurements.
2.
Spray paint pattern B to desired color.
3.
Attach button stud on pattern A, 4 3/4" from point. Sew a straight stitch along pattern B. Place pattern A over B as shown.
4.
Sew only triangle point of pattern A onto rectangle B.
5.
Sew along edge as shown.
6.
Cut a small slit using an Xacto knife, on upper flap directly over the button stud when folded over.
7.
Voila a SwellMayde Clutch/iPad Case!