A hat is my fashion security blanket. When I wear one, I feel complete and more like myself than without. I've always wanted to make my own... but every time I try to knit/crochet, it ends in failure. When I saw the straw pom pom hats from Burberry Prorsum's Spring/Summer 2012 collection (
here
) and (
here
)... I knew what my next diy would be. They are are just so fun and a great way to update a straw hat that you have laying around. Plus, the steps are so simple!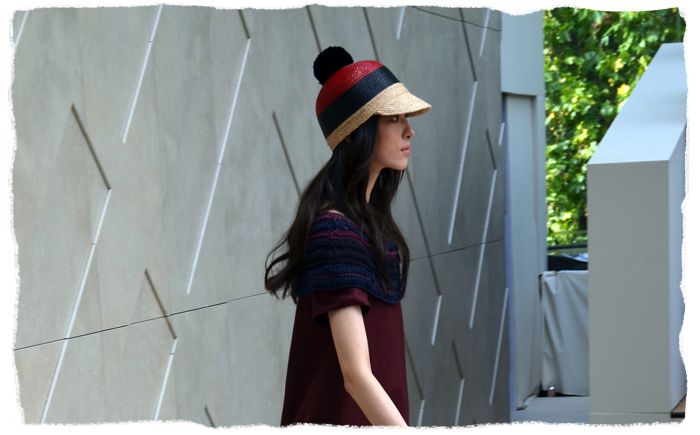 (via the blonde salad )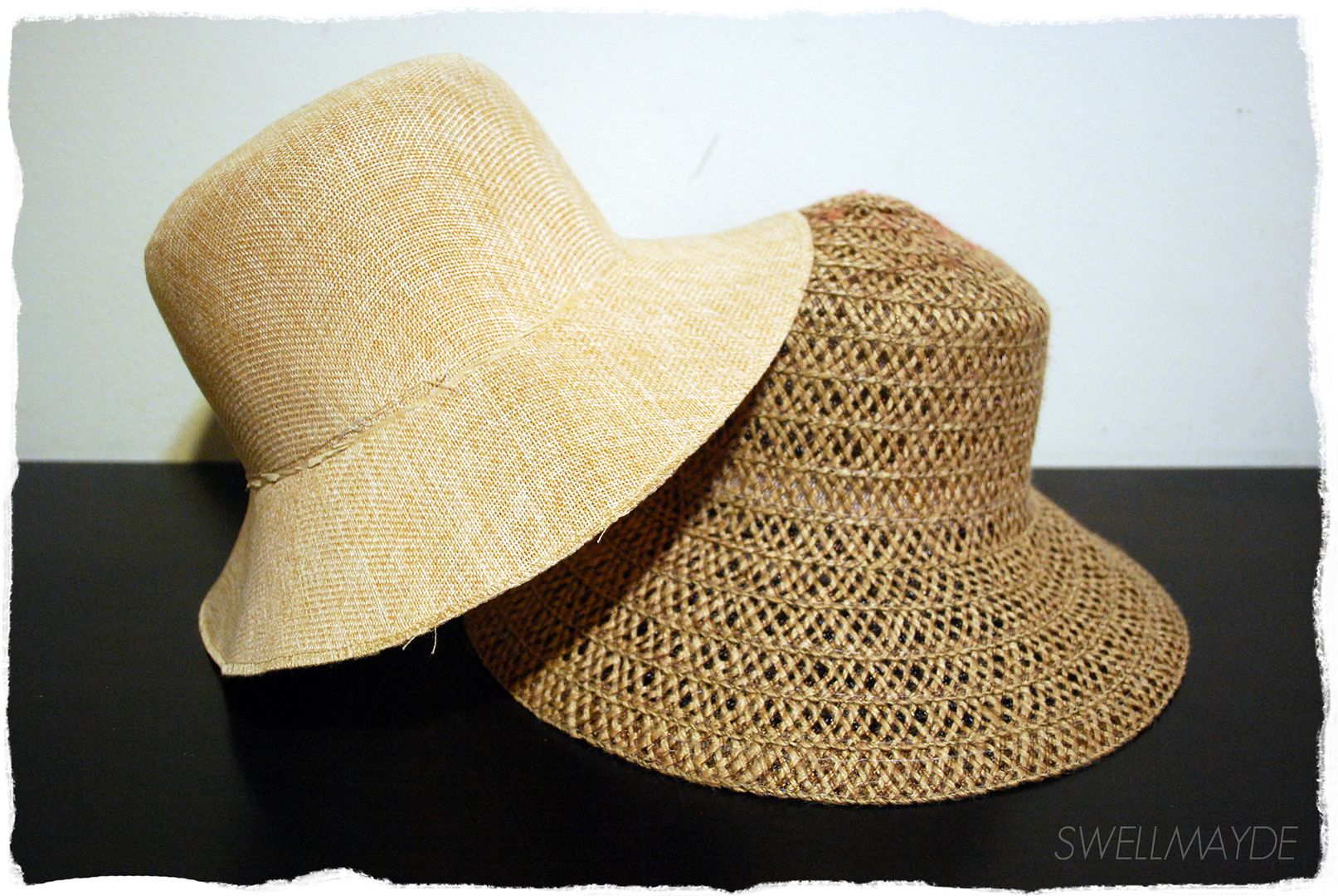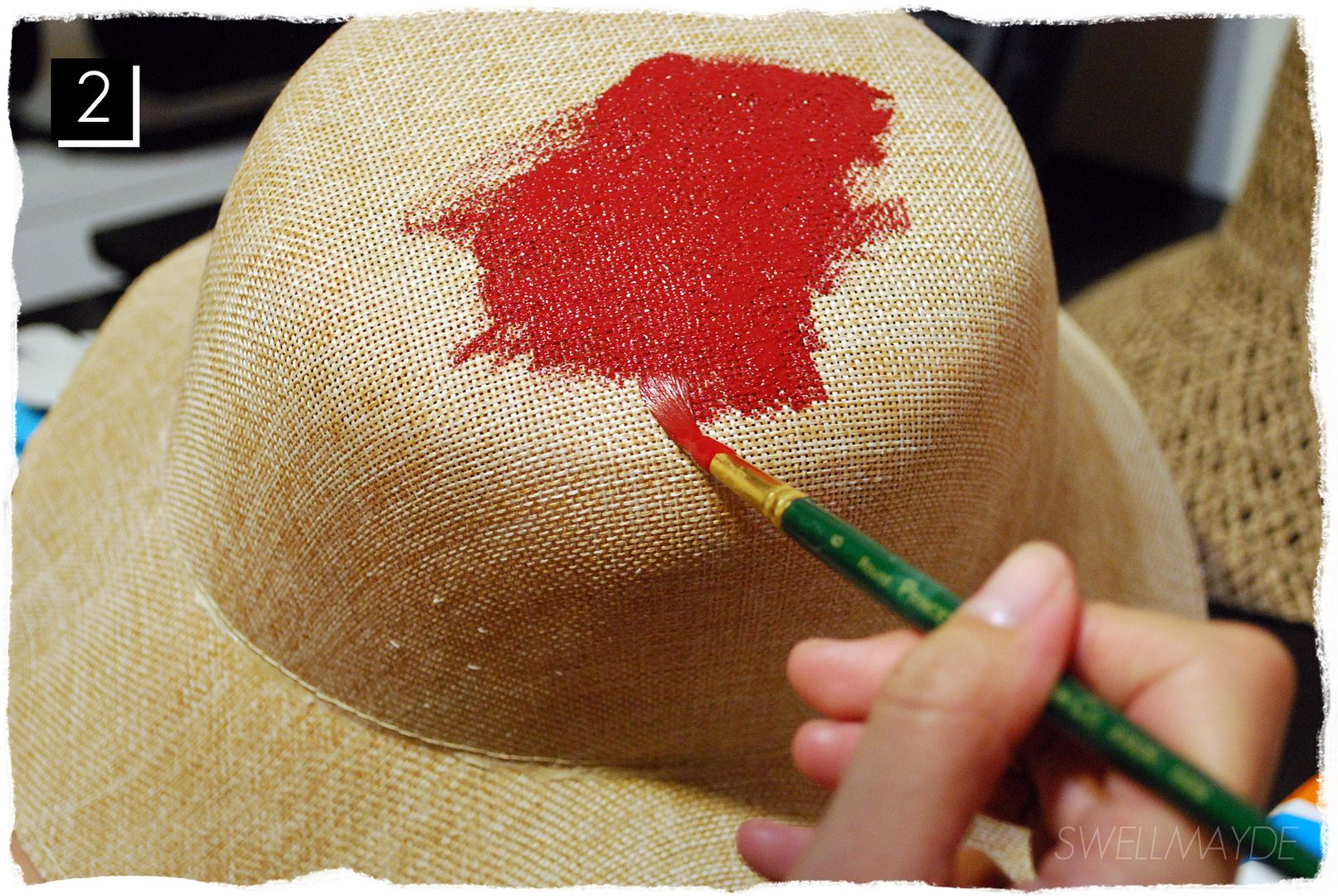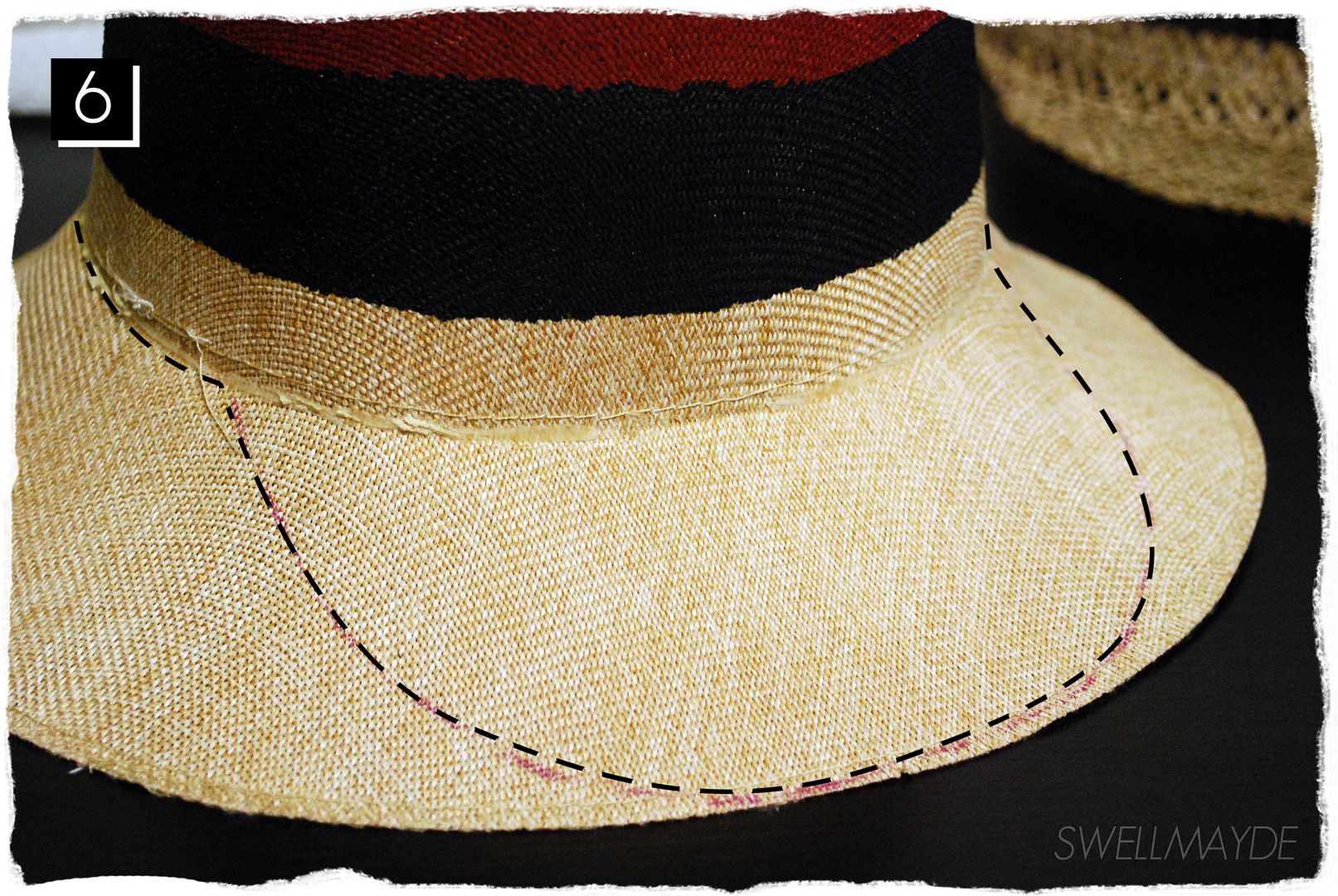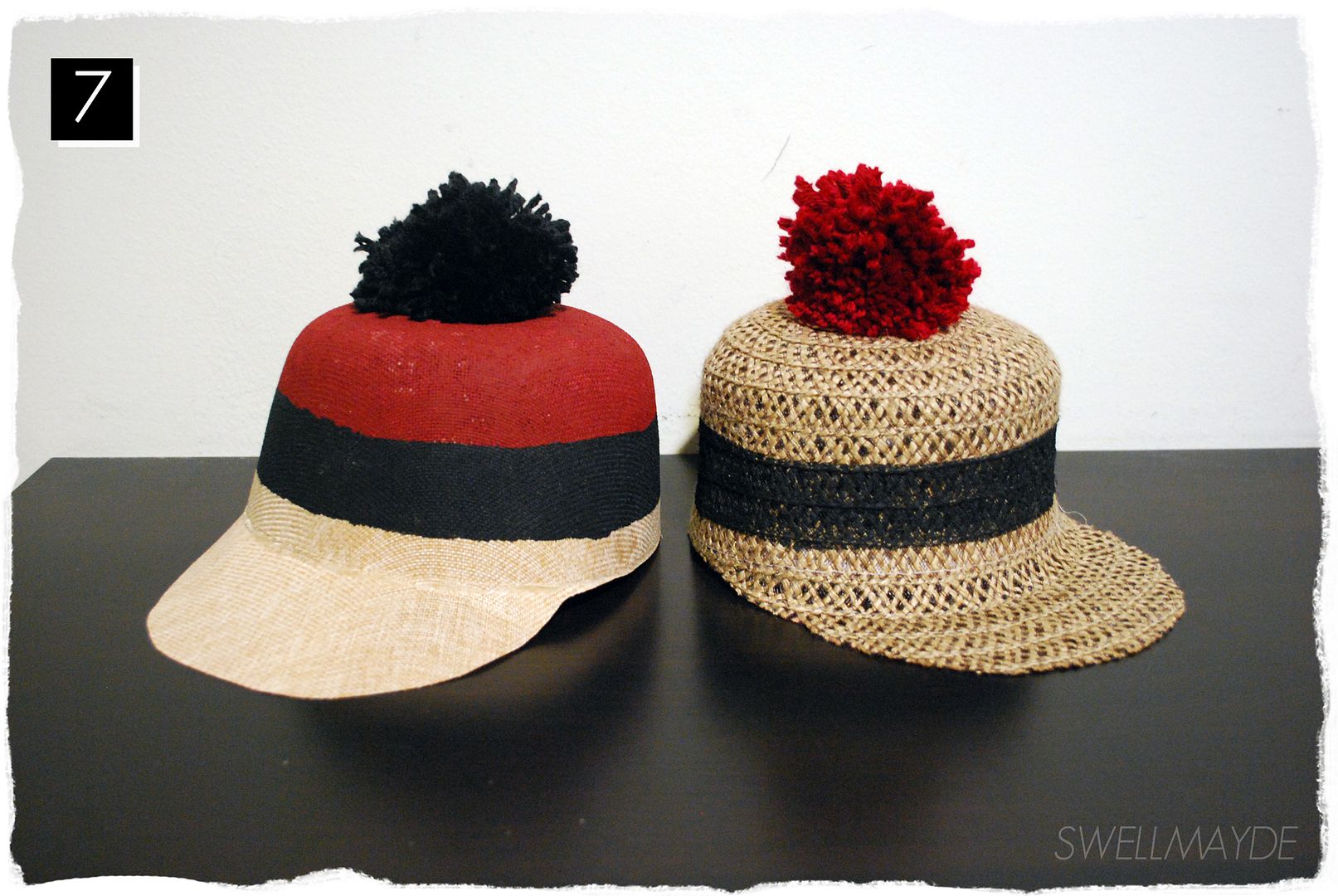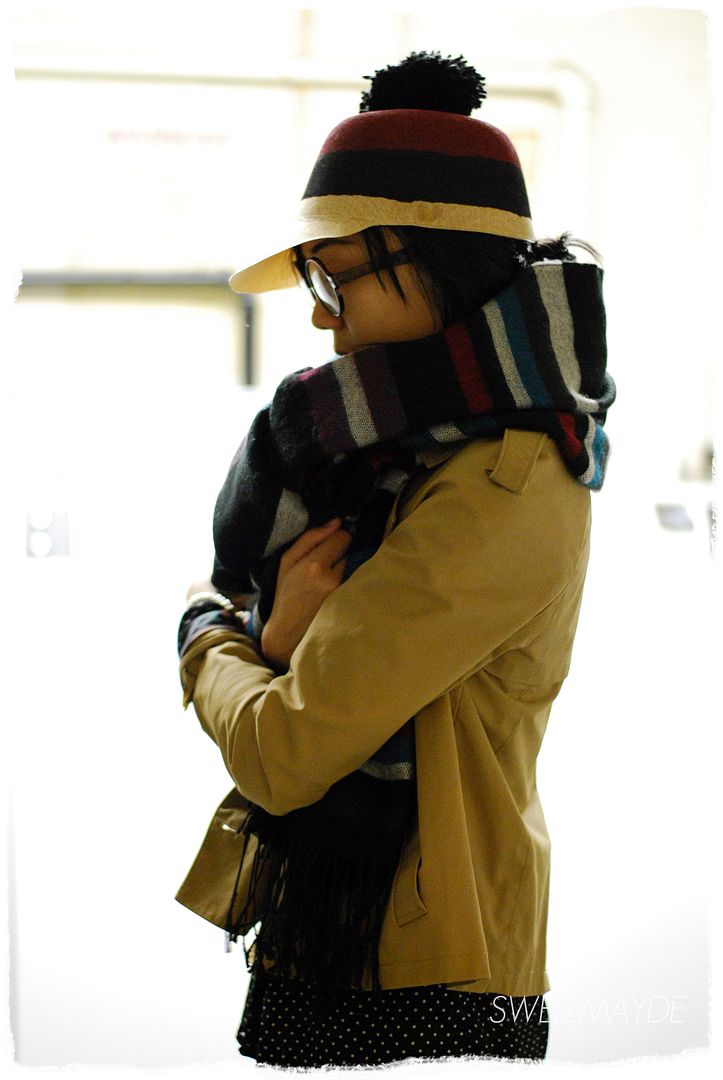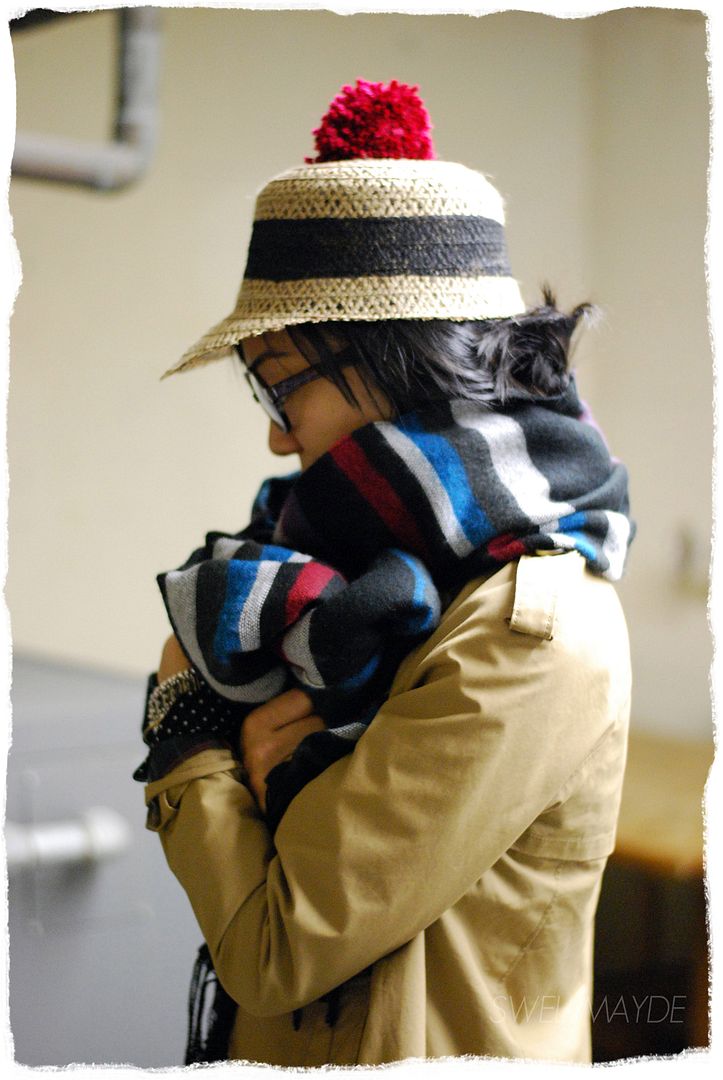 materials:
1. straw hat
2. paint
3. paintbrush
4. e6000 glue
5. scissors
6. yarn
7. 2.5" pom pom maker (
here
)
8. drafting tape
steps:
1. take your 2.5" sized pom pom maker and yarn to create a pom pom. follow video (
here
).
2. paint the top portion of the hat red
3. let fully dry
4. create guidelines using the drafting tape. tape around the top portion of the hat, leaving about a cm of the red paint sticking out. also, tape around the bottom edge of the hat. make sure the tape is fully secure. paint black between the tape guidelines. let dry and pull tape off.
5. add e6000 glue to the bottom of the pom pom. glue onto the top center of the hat.
6. lightly sketch a brim shape onto the hat and cut out.
SwellMayde DIY Gallery (
here
)