After graduating from fashion school, I was fortunate to study abroad at Central Saint Martins in London. Exploring the city, I was immersed in its food, design, and history. I also became a deeper admirer of many of London's innovative and creative talents. So, when I received an invitation to the
LONDON show ROOMS
event, I was completely ecstatic and honored. Its main goal is to introduce a wider audience to London's brightest designers. Many of my favorite London designers were participating in the show and were also present to personally talk about their Spring 2012 collections. To able to be that close to the designs and have an opportunity to talk to the designers was priceless and something I will never forget. Thank you to
StarWorksGroup
and
The British Fashion Council
! You have made my week, better yet my year!! I am infinitely inspired and creatively re-energized!!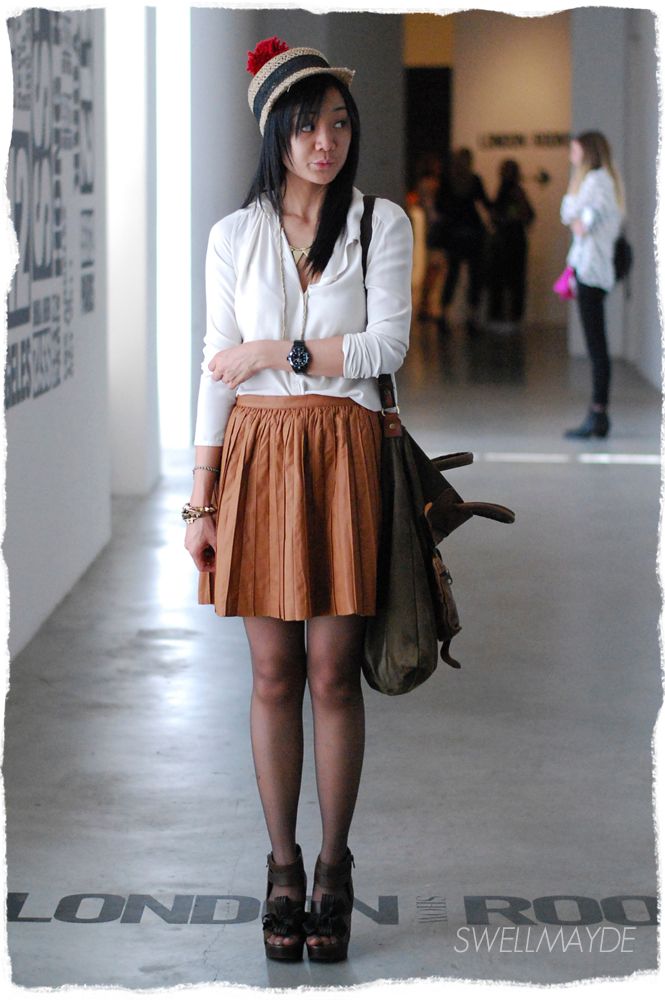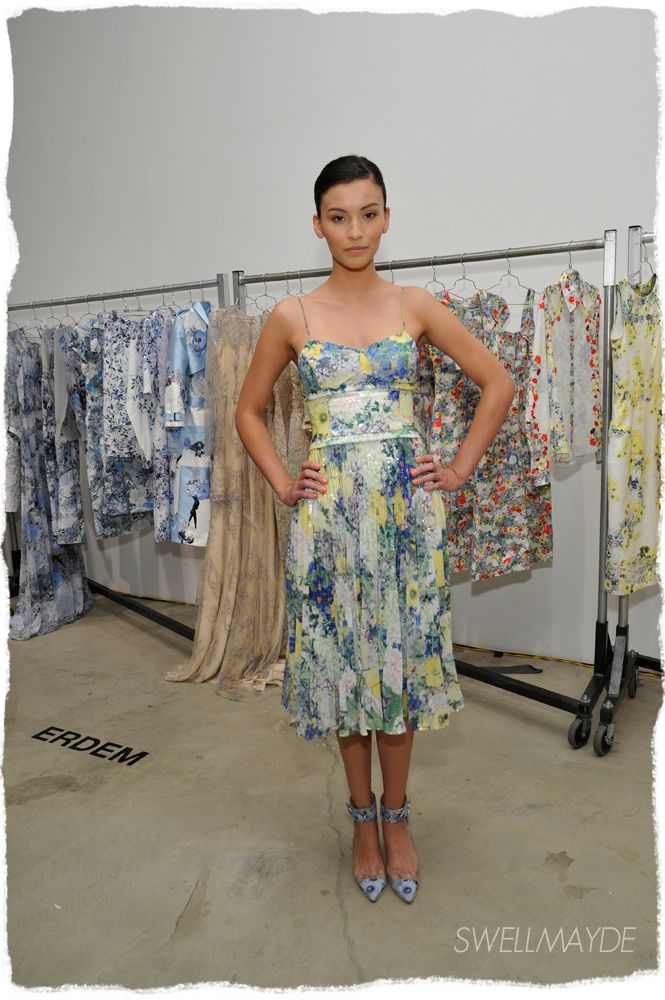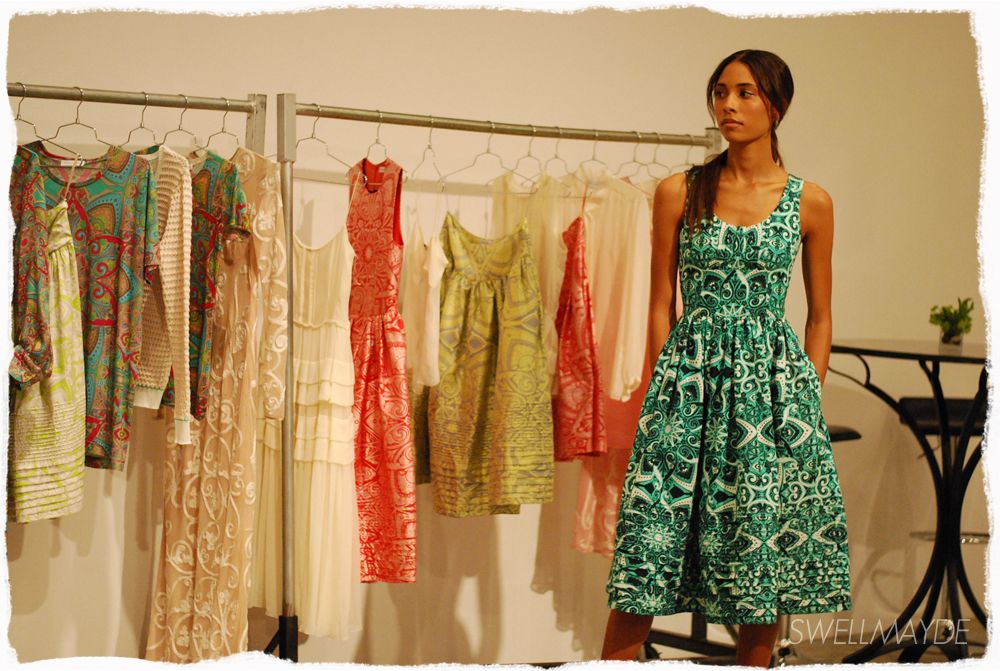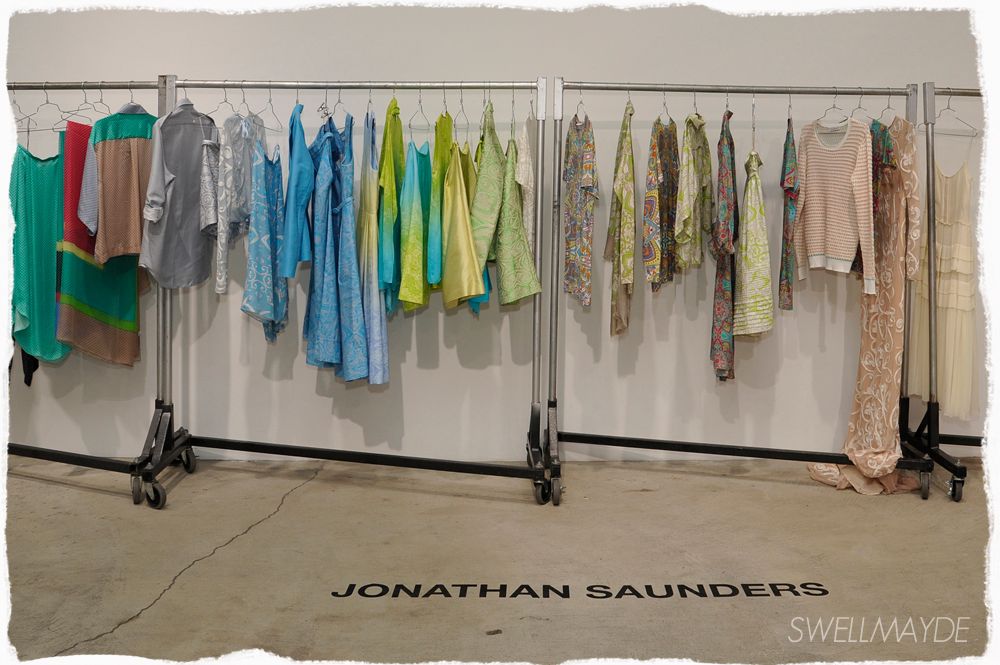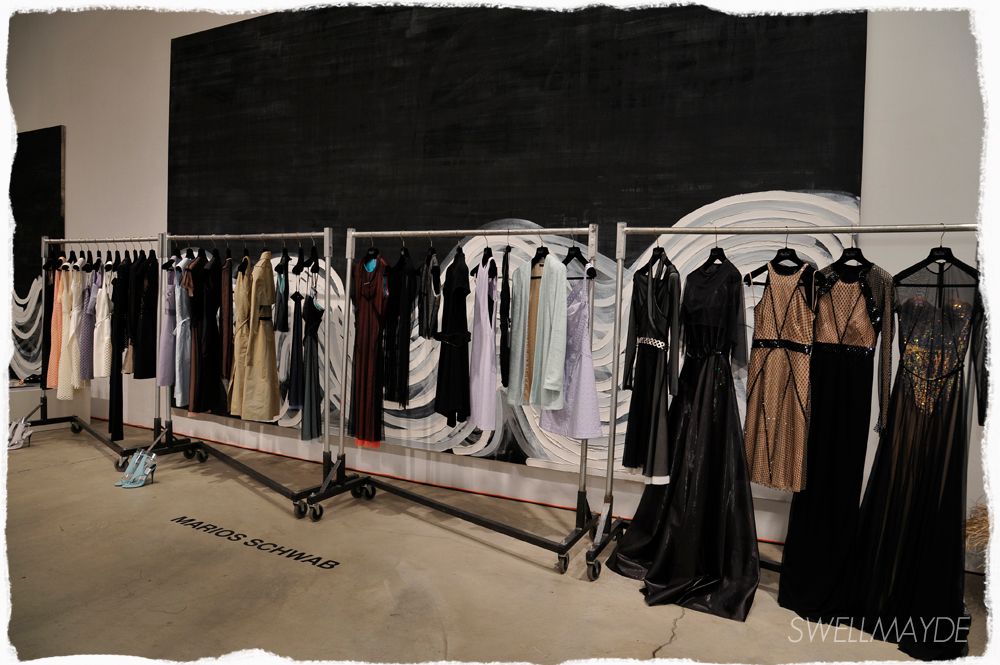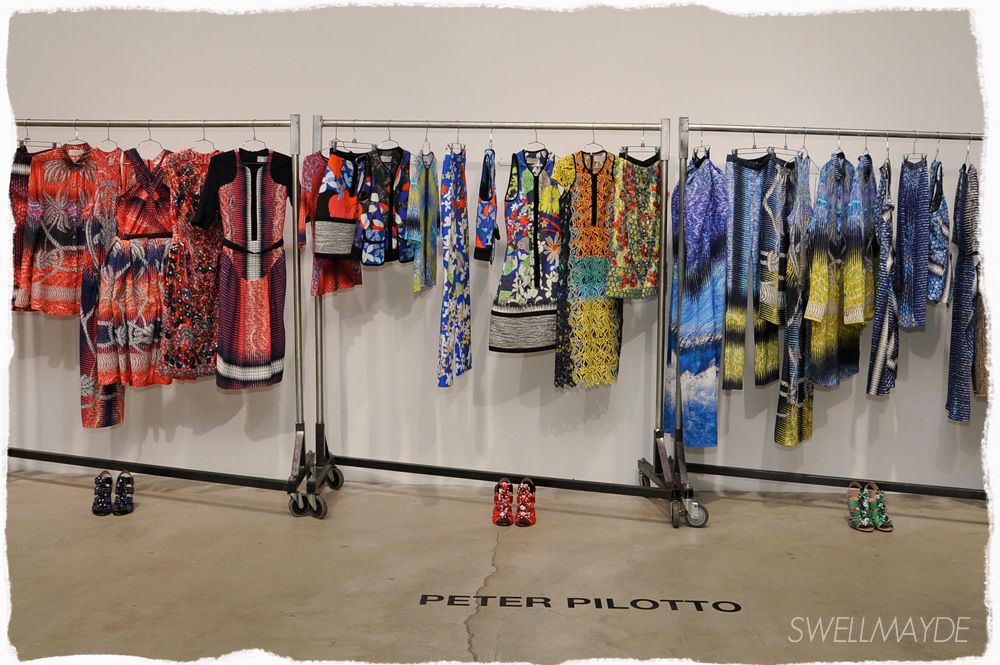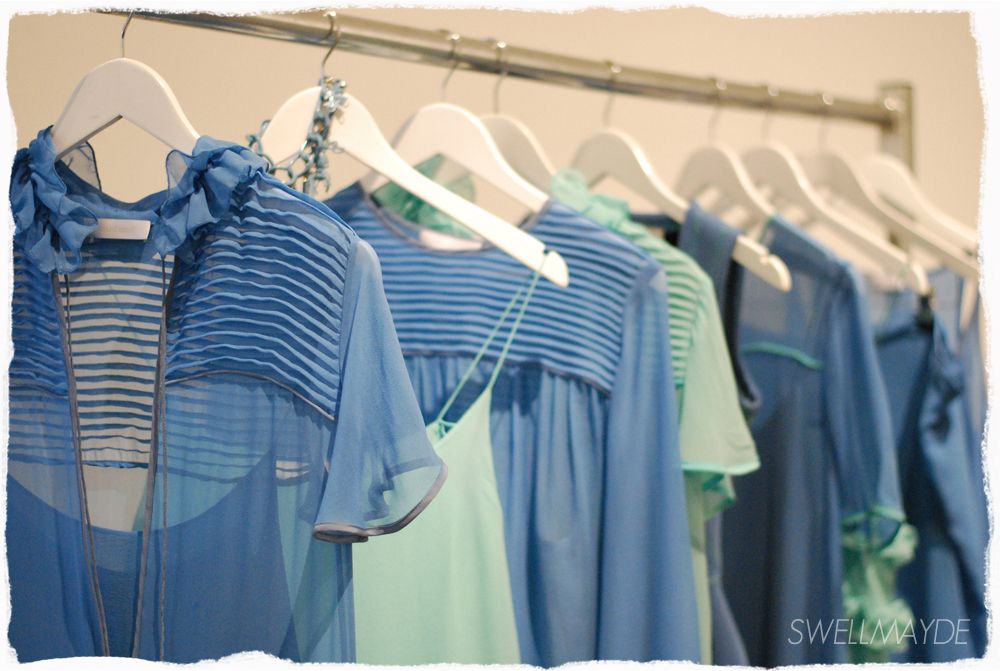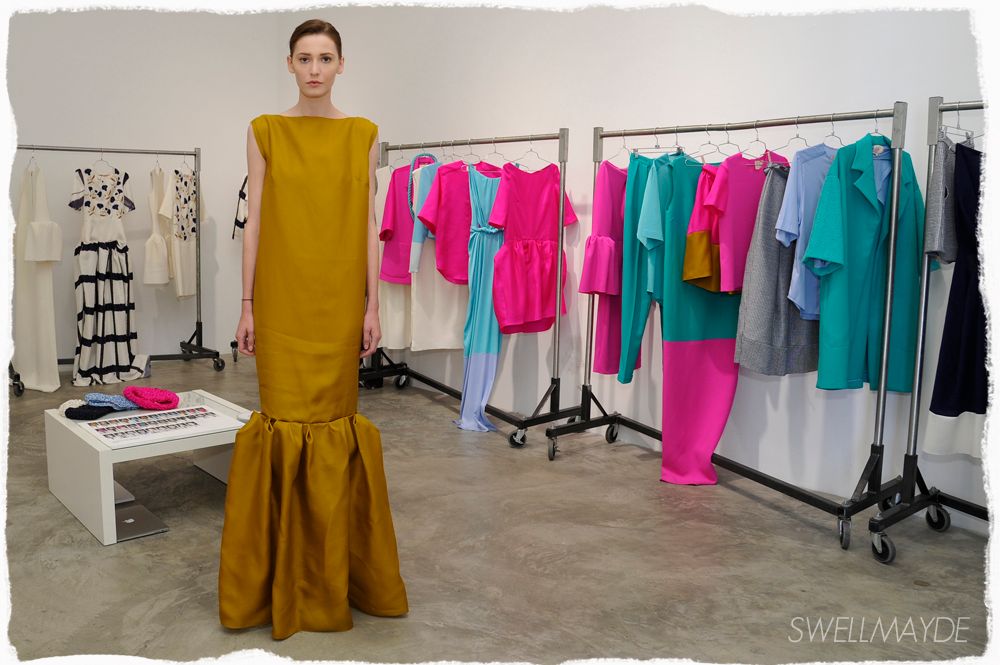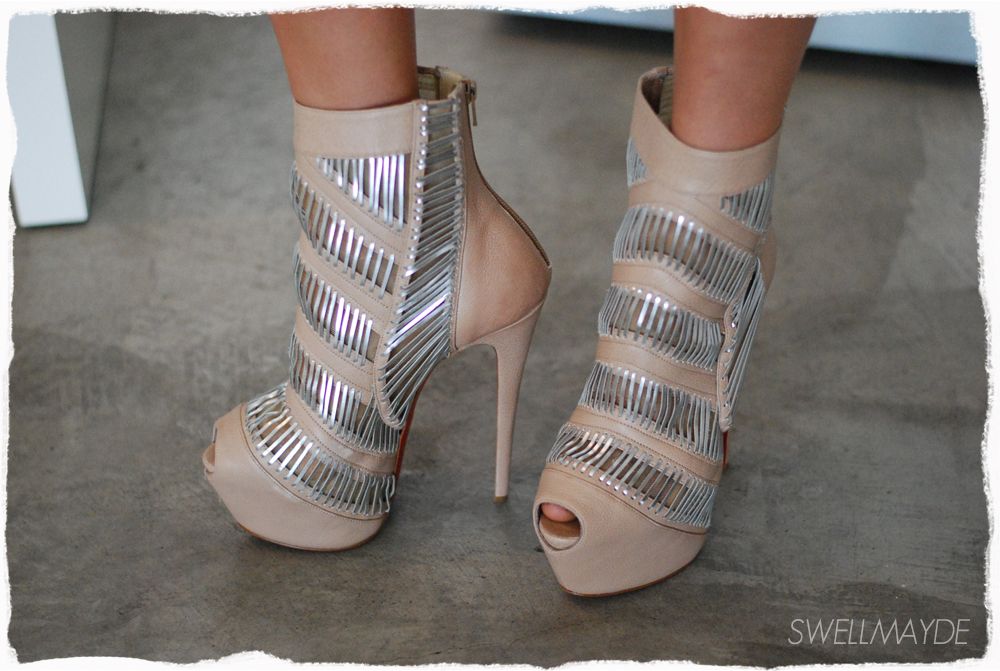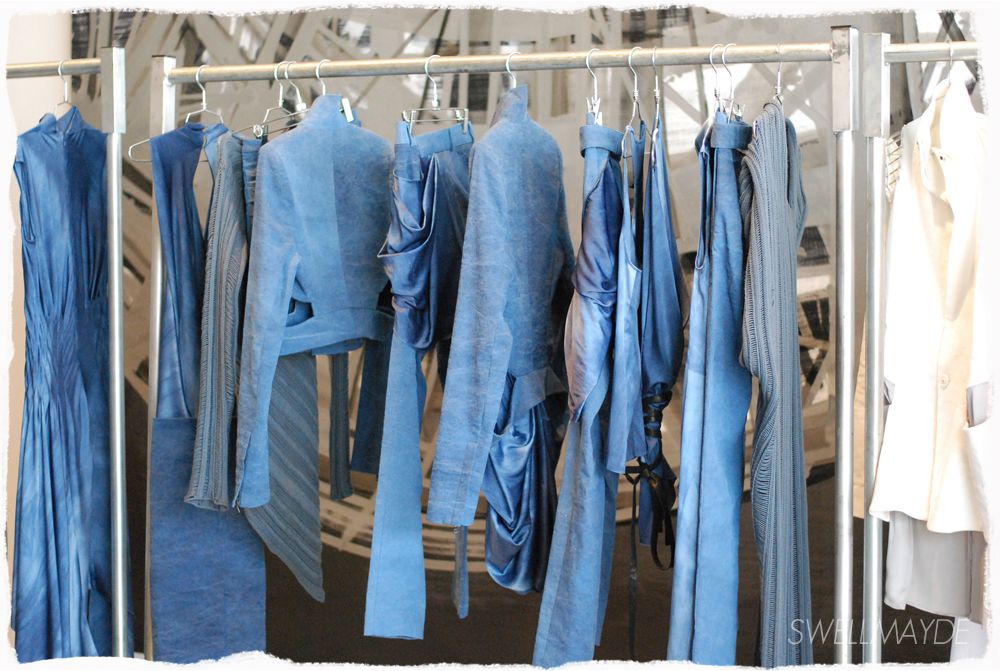 The following were the participating designers…
(more in part II post)
The coordinators of the show brought us in small groups to meet each of the designers and view their collections. Spring is definitely in full bloom! The first room showed Richard Nicoll and Rosanda Illincic. Richard's clothes had an ethereal beauty to each piece, very romantic with a modern twist… there were sheer silk dresses with hoop underskirts and horsehair for shape. Rosanda's 60's inspiration was very apparent. I loved the dropped waist dresses and her take on the bell sleeve/dress in amazing vibrant, monochromatic hues. The next room featured several designers in the same space. First, I saw Jonathan Saunders who showed a collection that was more clean and minimal, than in the past years. The colors beautifully sung together with touches of pops against neutrals and sparkle. I especially loved the cream silk dresses with intricate folds and pleating. Next, I met the sweet genius, Mary Katrantzou. Her inspiration included "industrial fabrication versus formal beauty in nature"… which was accentuated by the amazing way she utilized contrast fabrics, textures, and prints within a single garment in complete harmony. After, I wandered over to the masterpieces of Peter Pilotto. The draping and folding of the pieces were incredible. I really liked the graphic elements within the prints and the use of zippers and athletic details within many of the styles. Then I viewed the Erdem collection…. modern with cool, blue tones. I was first drawn to the handcrafted details, such as the embroidery and the amazing use of florals. Each piece was so wearable and would effortlessly work in any woman's wardrobe. After, I saw Marios Schwab's collection which was set apart from the others in terms of color palette with more neutrals mixed with black and white. There was a futuristic tone to the collection, and his inspiration of the "mini decade" was quite apparent. I loved the use of grid fabric and pattern against solids. It felt so modern and clean. In the next room, I viewed Todd Lynn's collection. It featured a great array of his signature tailoring, which was impeccable. I loved the color palette with greys and electric blues, against black and white, along with the structured minimalism and beautiful cut-outs. There is so much more to write… I'll do so in another post!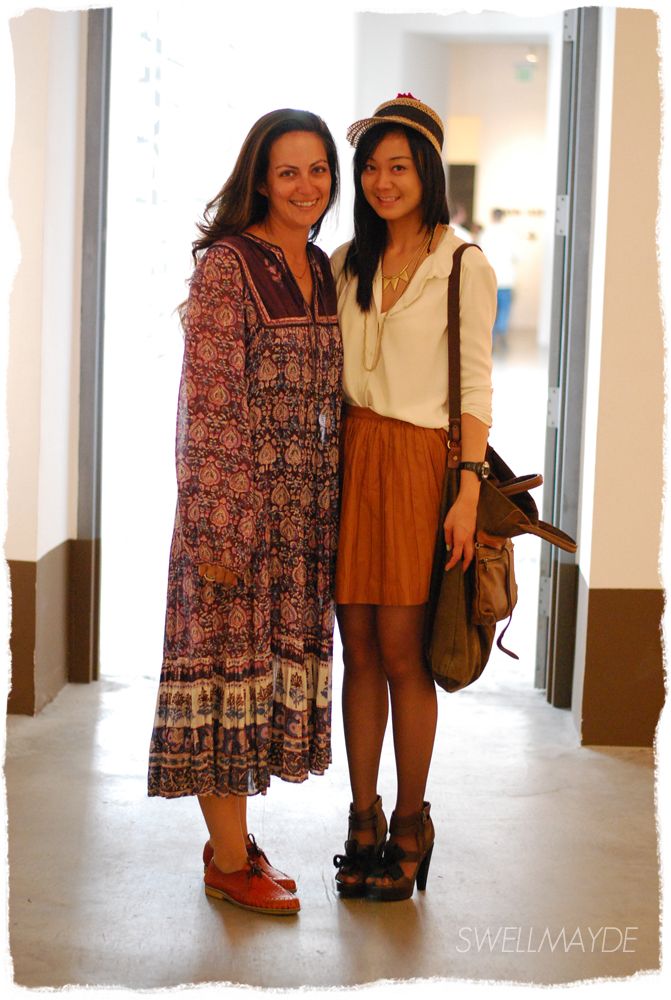 But before I go… I must share a little moment that happened right before I left. As I was on my way out, someone stopped me to ask about my pom-pom hat… and to my surprise it was Lauren from
HonestlyWTF
(an awesome inspiration / diy blog)!! She is an absolute doll! We chatted about jewelry, how The Wall Street Journal wrote about diy'ers, how Erica is out exploring the world, and hopefully crafting together in the future!
(Outfit: Artizia blouse, Skirt from The Thread Affair, Marni heels,
diy pompom hat
)
Please check out this cool boutique:
TheThreadAffair.com
... which will launch next month. More about them and some SwellMayde collaborations in a future post!!
xoxo, aimee