after viewing many of the latest runway shows... the native print trend is still going strong, and i am still a big fan. here, i show you how to add a little native print and color into your accessories. i love looking into my bag and having bright pops of color and prints staring back at me... makes me smile every time! i have done this on the envelope cell phone case, but this idea can be translated into a wide variety of projects... and i already have a few in the works to show you all in future posts! Here's how to do it yourself...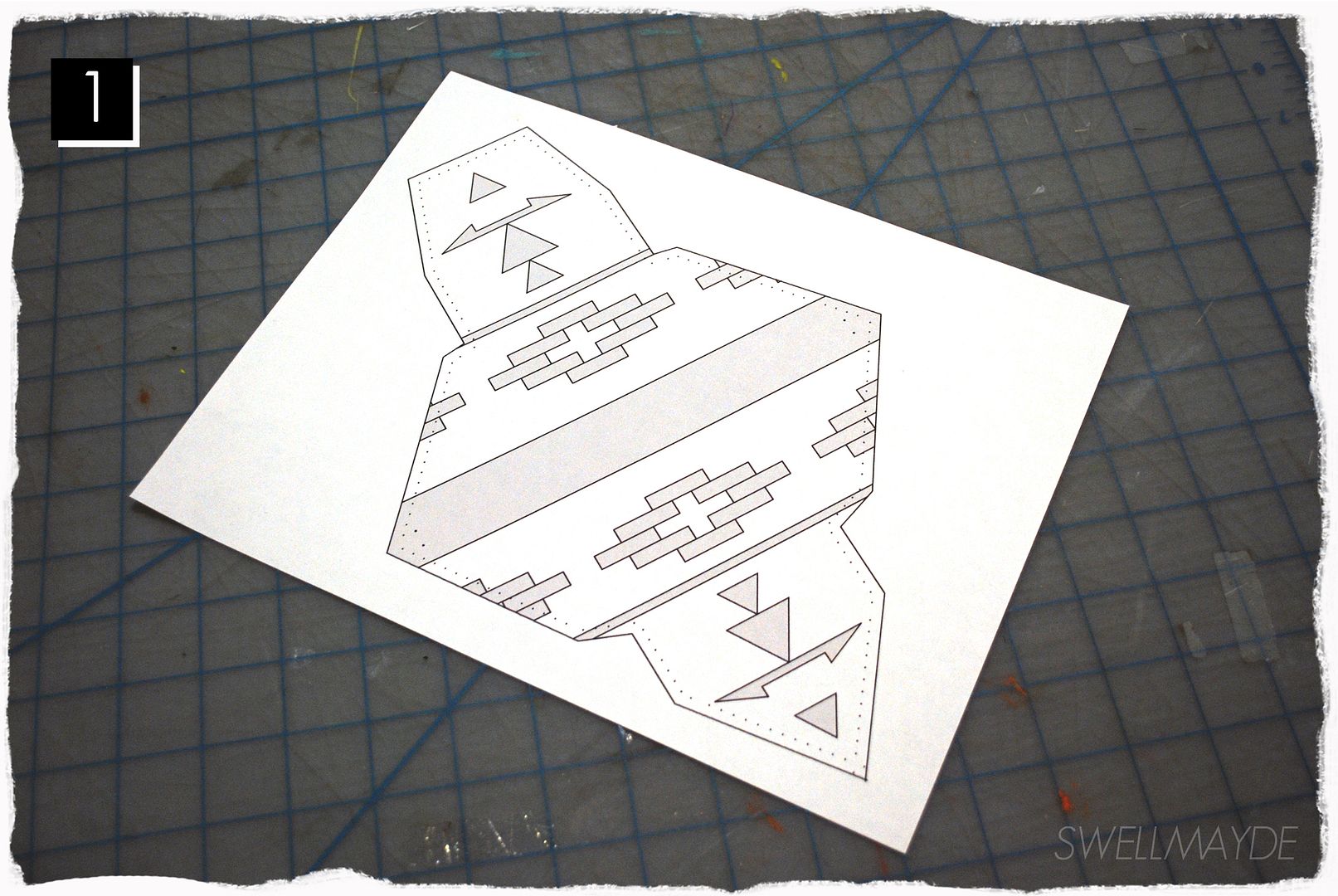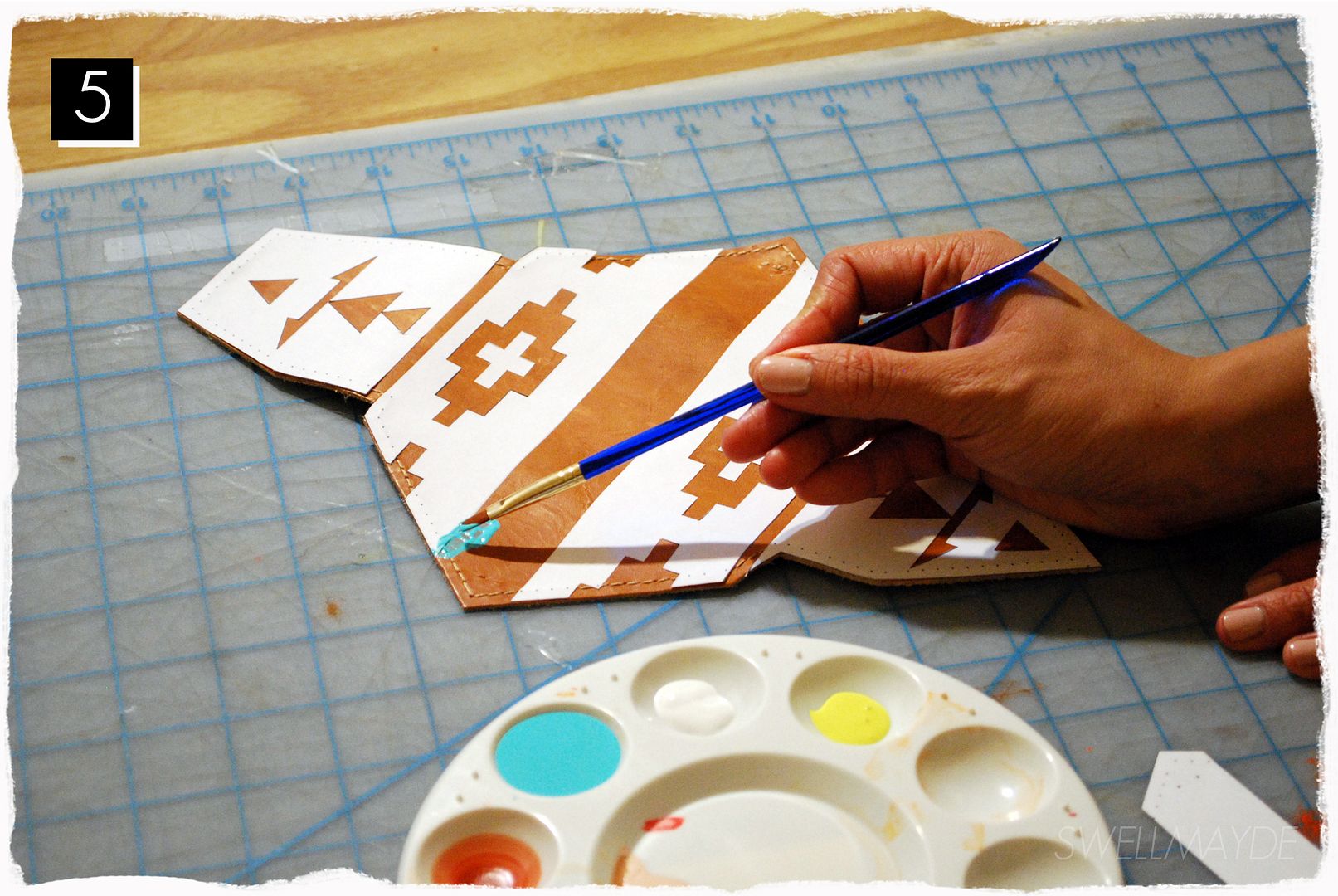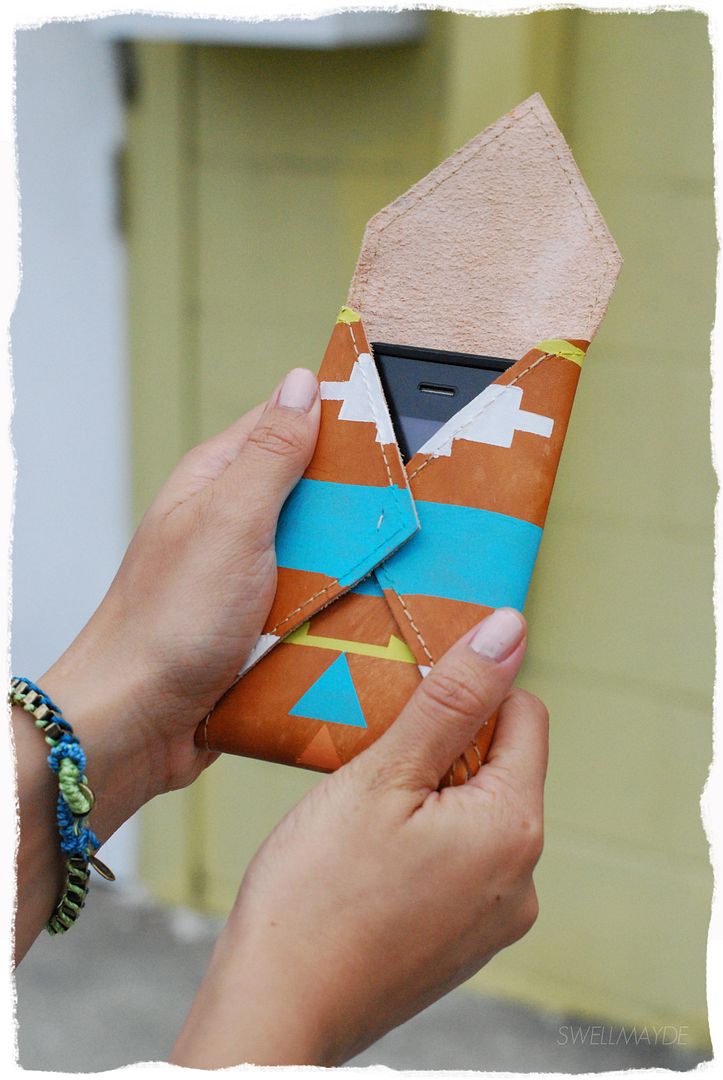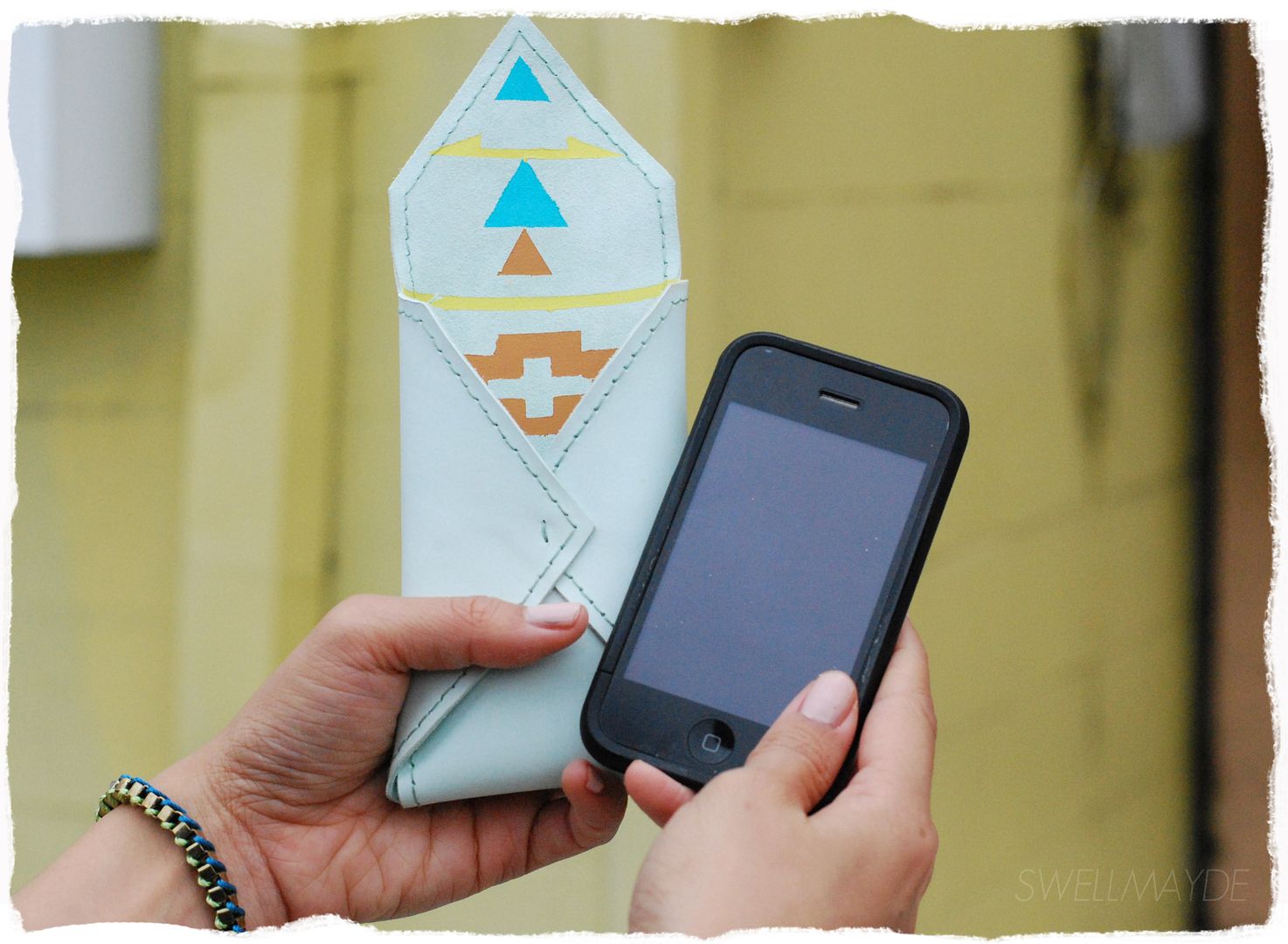 materials:
- cell phone case
- cell phone case pattern (
here
)
- x-acto knife
- acrylic or leather paint
- paintbrush
steps:
1. create a print on the computer (using the cell phone case pattern to draw into) and print out onto the sticker paper
2. cut out each shape with the x-acto knife
3. carefully place each cut-out sticker onto the leather cell phone case (i've shown you can add the sticker either to the inside or the outside of the leather)
4. press each sticker down very well, making sure there are no bubbles or lifted edges
5. paint each exposed area
6. let dry for about 30 minutes (i don't recommend leaving the sticker paper on too long, may leave a sticky residue). slowly lift each sticker from the leather, and finish constructing the cell phone case.
have fun with this one friends!! the print and pattern ideas are endless!!
xoxo, aimee
checkout more swellmayde diy's (here)