Just wanted to share the DIY I taught at the Foam Magazine X Alternative Apparel Workshop last Saturday. Love to see if anyone tries this... it's a fun, summer top to add to your closet. Will post pics from the event soon... and a big thank you to those who stopped by!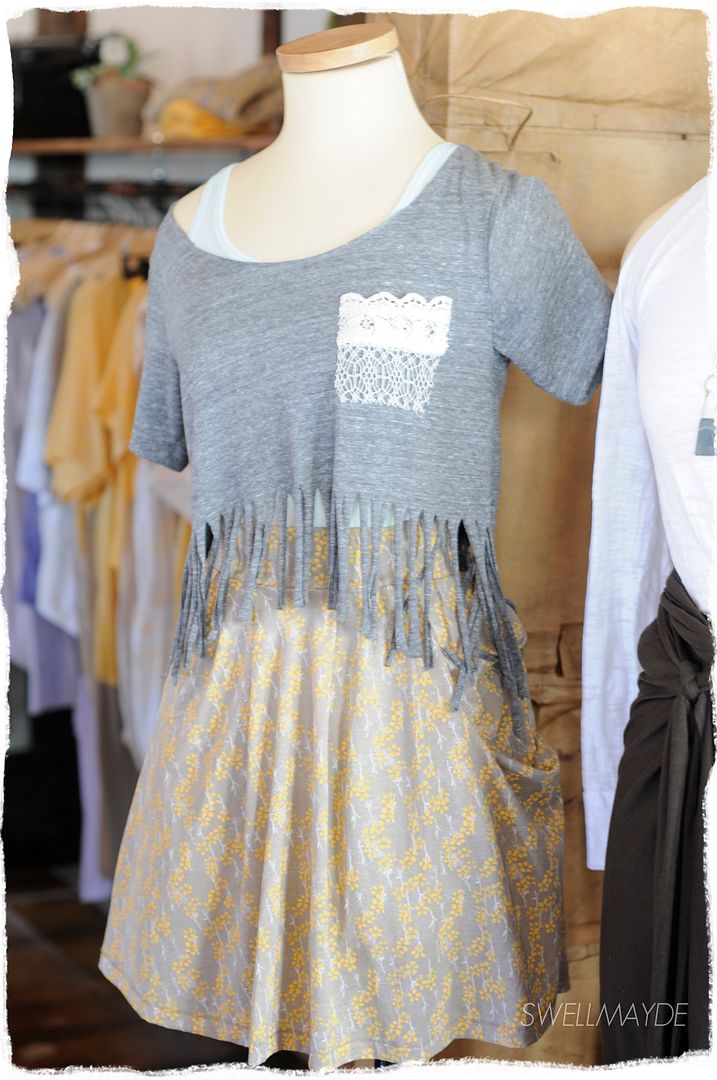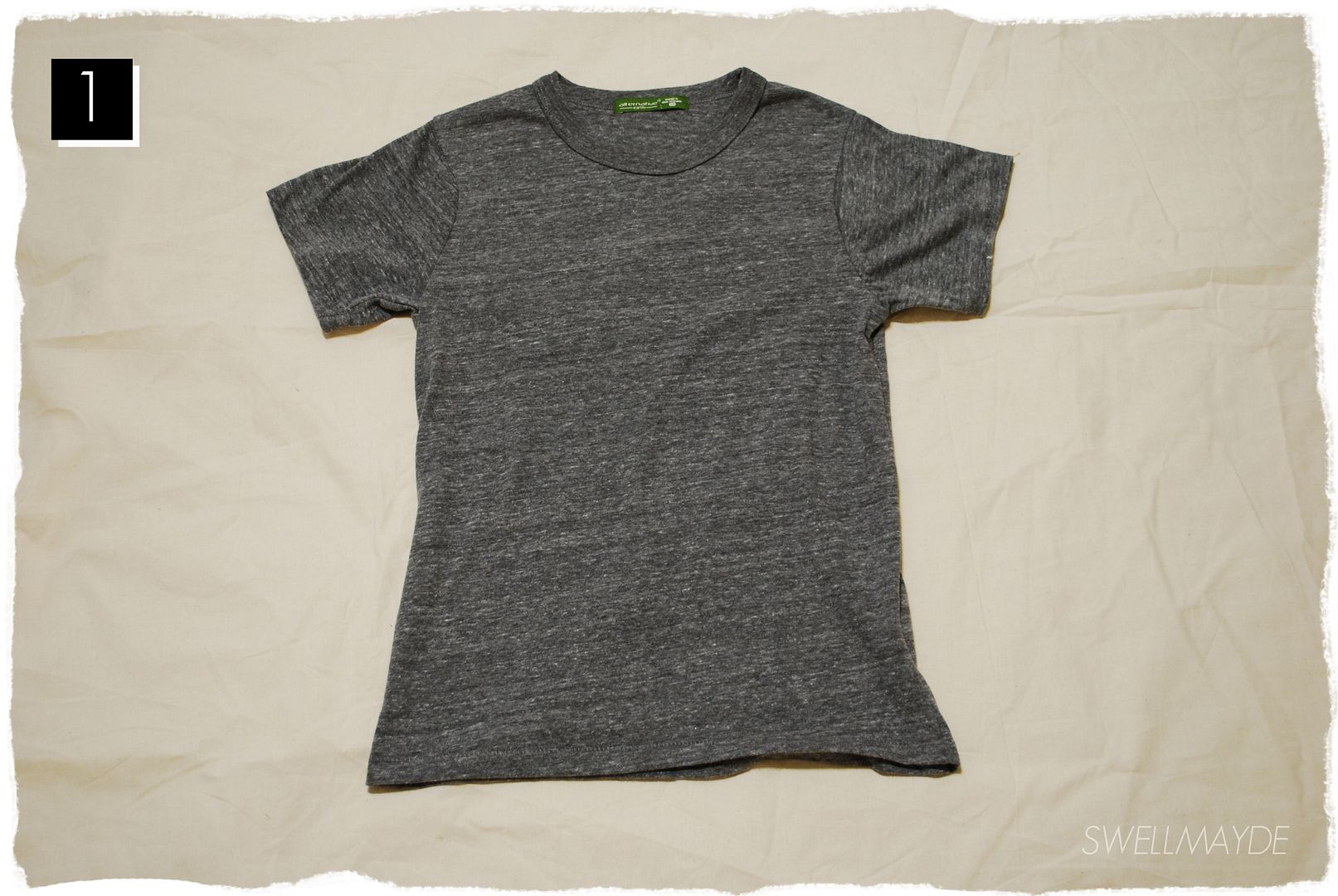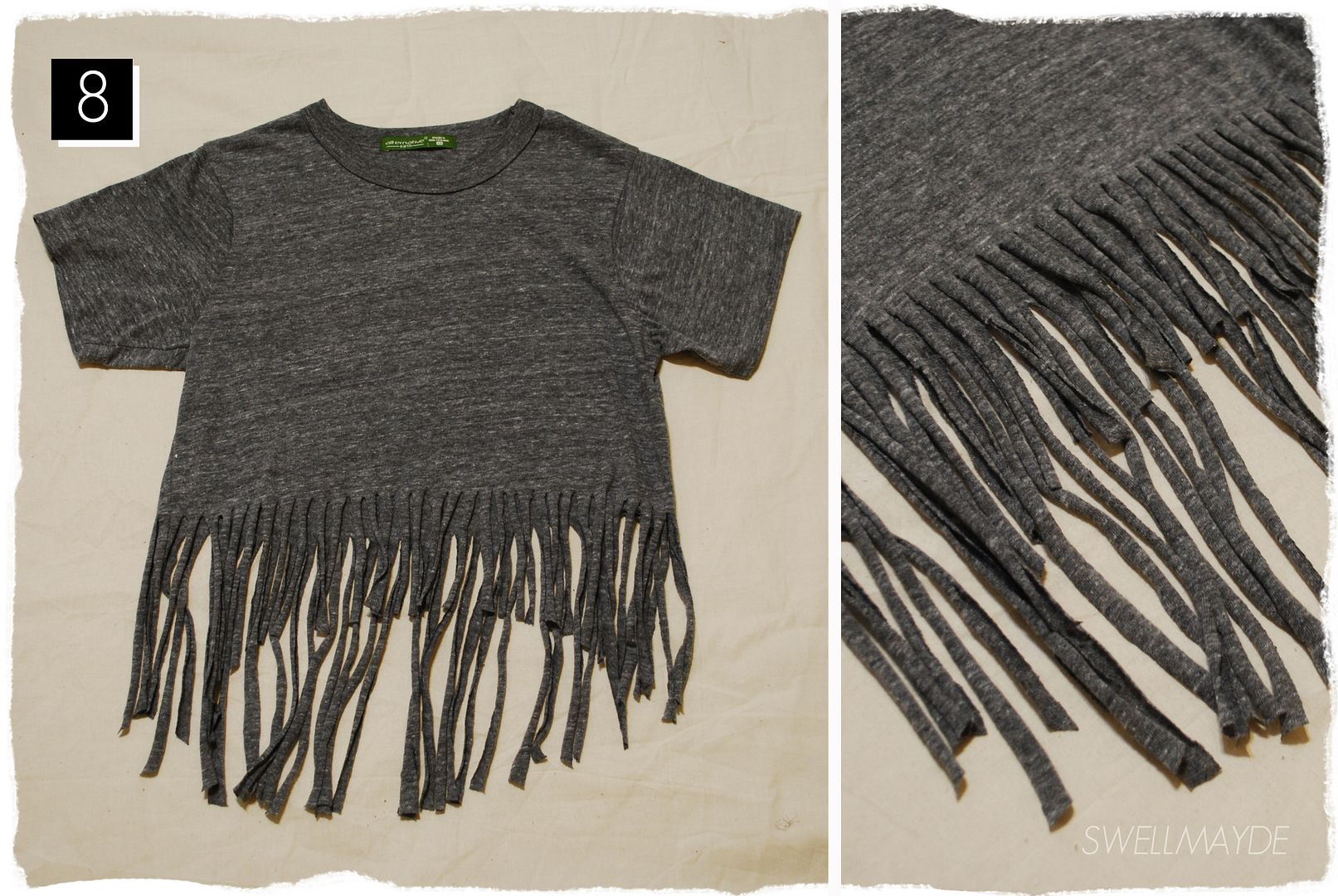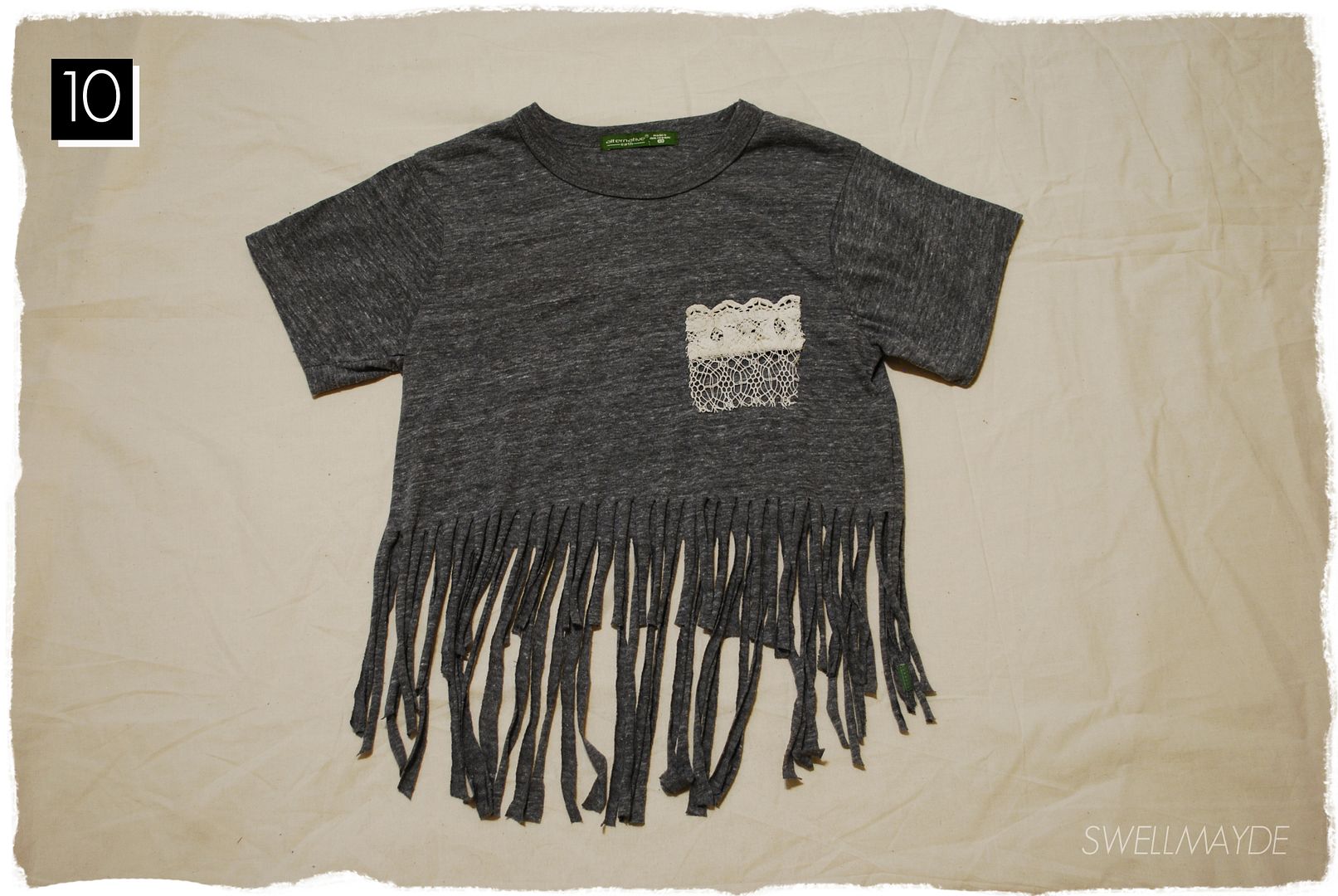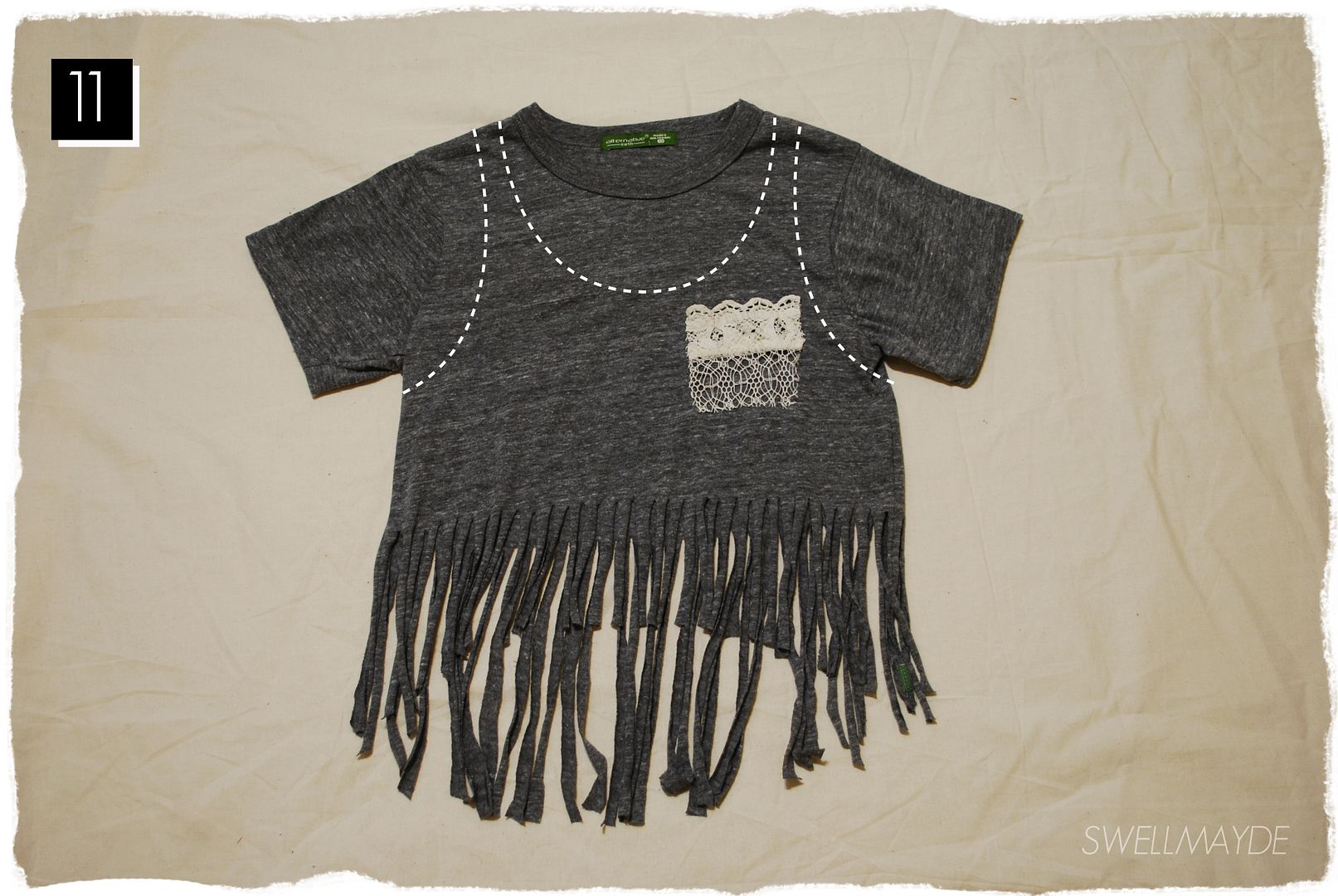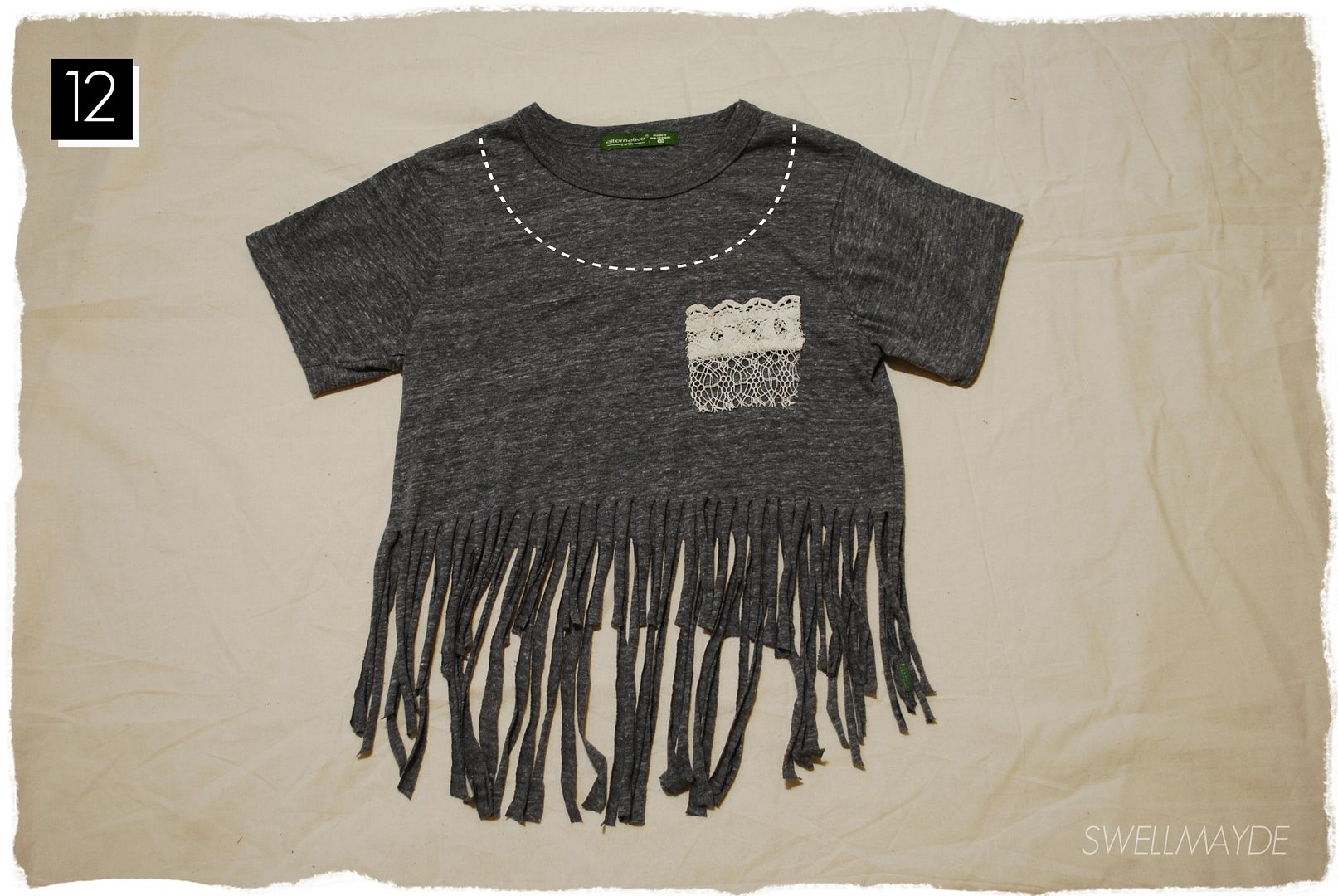 1: Lay t-shirt flat.
2: Create an eye-shaped template (4 1/2" in height at the center and width the same as the t-shirt).
3: Trace onto shirt with fabric pencil.
4: Cut along lower curve, be sure to cut through both front and back of shirt.
5: Cut along upper curve. ONLY cut front panel of shirt. This create a high, low hem.
6: Try shirt on and measure how cropped you prefer your shirt to be. With tape, mark across the front and back of shirt. This will be your guideline when cutting.
7: Begin cutting fringe from hem to bottom of tape guideline. I prefer 3/8" to 1/2" in width for fringe.
8: Gently pull each fringe.
9: Cut a square pocket (3 1/2 " x 3 1/2") from any desired fabric. I chose lace with a scalloped edge. Use a needle and embroidery floss to whip stitch onto front of shirt.
10: Voila! A DIY fringe t-shirt with lace pocket!
11: (option 2) you can leave the crew neck as is or take it a step further, and trace your favorite tank on top and cut out to create a fringe tank.
12: (option 3) you can also take your favorite scoop neck top, trace the neckline, and cut out.
Materials:
1. AA T-Shirt
2. Lace Fabric
3. Scissors
4. Fabric Pencil
5. Embroidery Floss
6. Sewing Needle
7. Poster Paper (for Template)
8. Drafting Tape