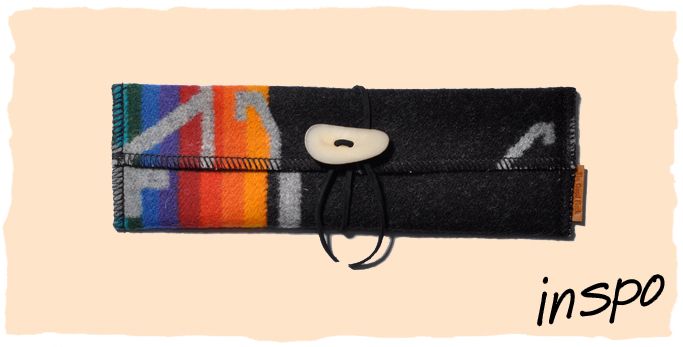 (outfit: madewell cardigan/jeans/bracelets, uniqlo button up, aa v neck, diy braclet)
I'm going on a clutch frenzy friends!! I saw this beautiful pencil case by
The Good Flock
at the most awesome Levi's store ever (I must elaborate in a future post) and thought it would be an amazing clutch, once resized.
I was instantly on the hunt for the perfect fabric. This past weekend, I went to the Pasadena Rose Bowl flea market and found a saddle blanket with the color combination I had originally envisioned. I love that it can spruce up any outfit with ease… I would definitely wear it with a white top, jeans, and boots. Enjoy!!
+ aimee +
Unfortunately, Blogger has been having a few hiccups and all the comments have been deleted. :( Hope all is well in Blogger land soon friends!