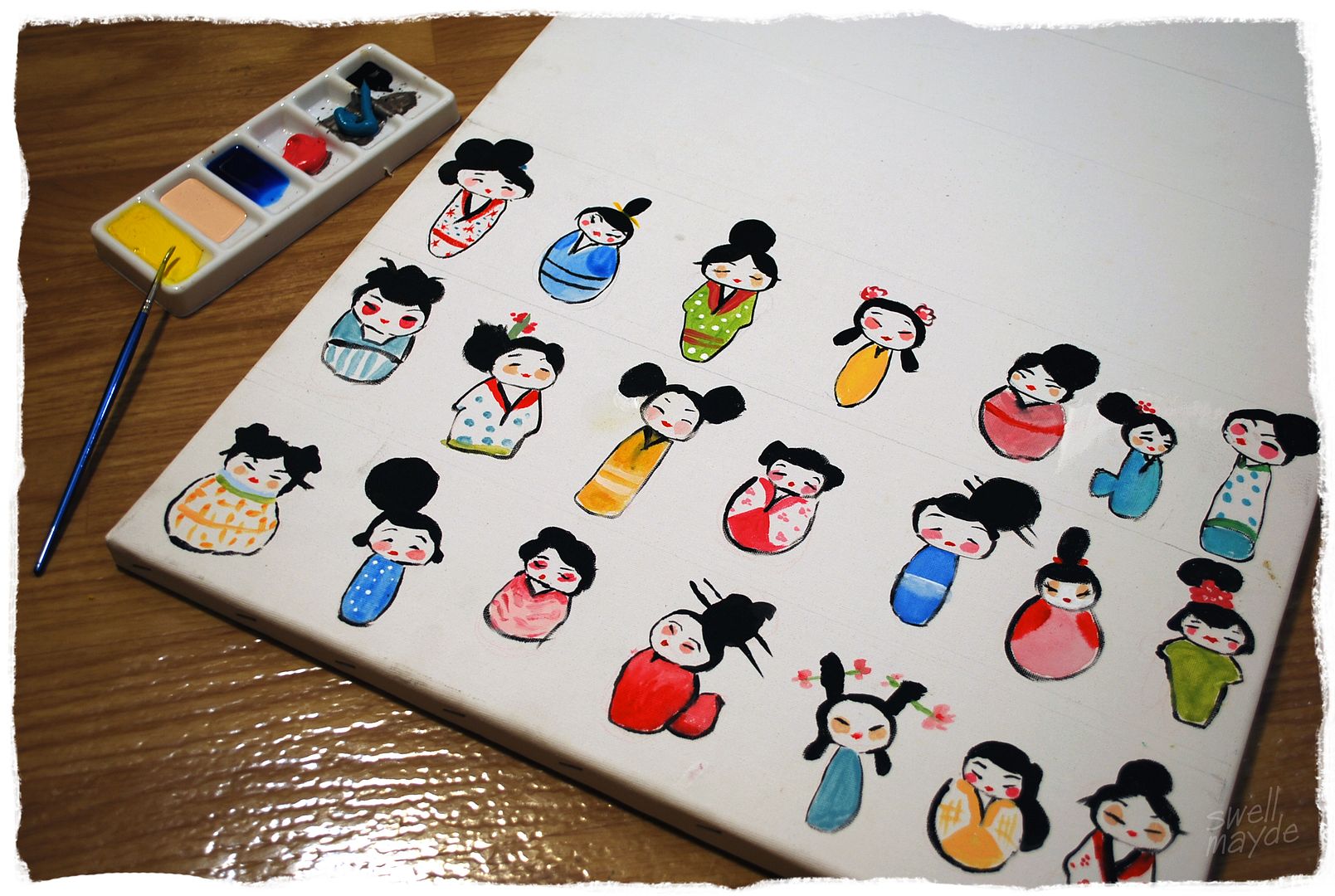 A while back, I visited the Japanese National Museum in Little Tokyo to see the Kokeshi: From Folk Art to Art Toy exhibit. I left so inspired, I went to town on this painting and I think it's about time to finish… (shaking fist at my short attention span)…
And most importantly… thank you to all who participated in SwellMayde's First DIY Giveaway!!! I appreciate all of your amazing responses!!! I'm excited to announce the following winners… yes! Plural!! I was in such a crafty mood I decided to make 2 additional bracelets… for a total of 3 winners (all chosen at random).
GIVEAWAY WINNERS:
1st Place: Char of
Charmeleons
(Prize: Choice of 1 Clutch [red or brown] and 1 rope bracelet)
WINNERS: Congratulations!! I will email you by the end of the week so I can send your prize. Thanks again for participating!!