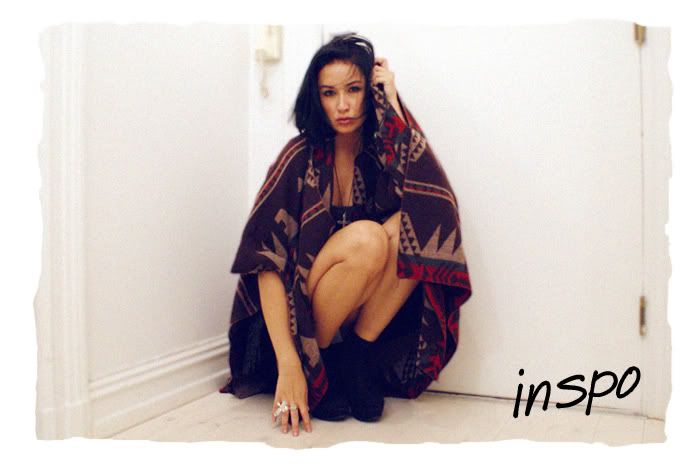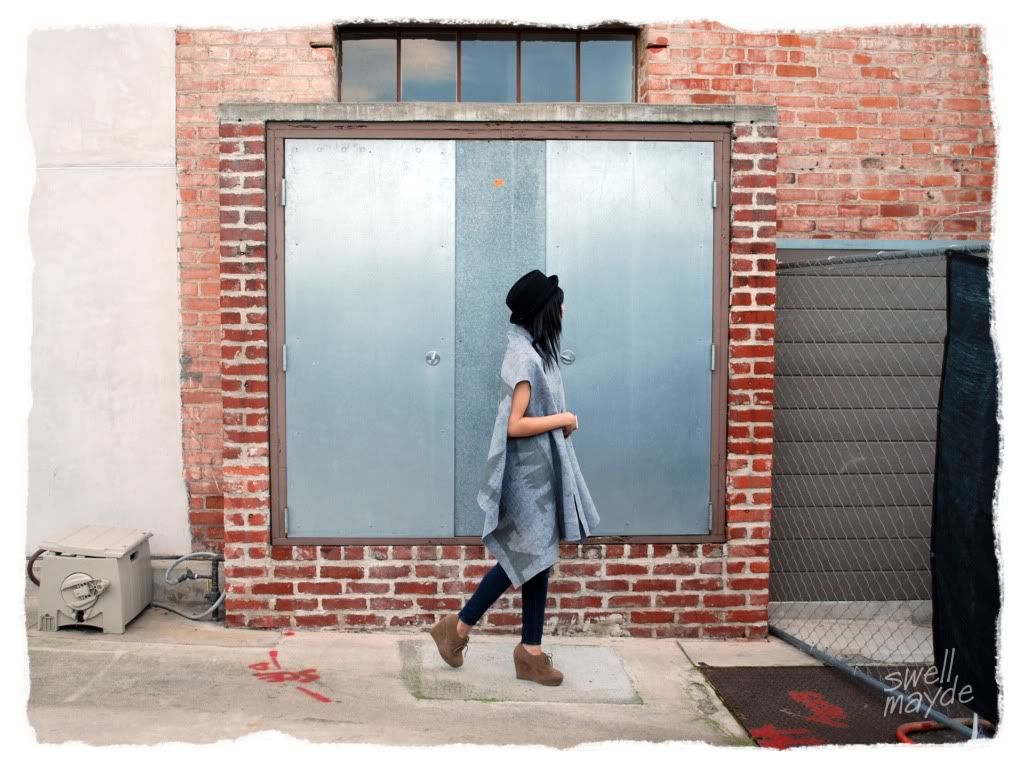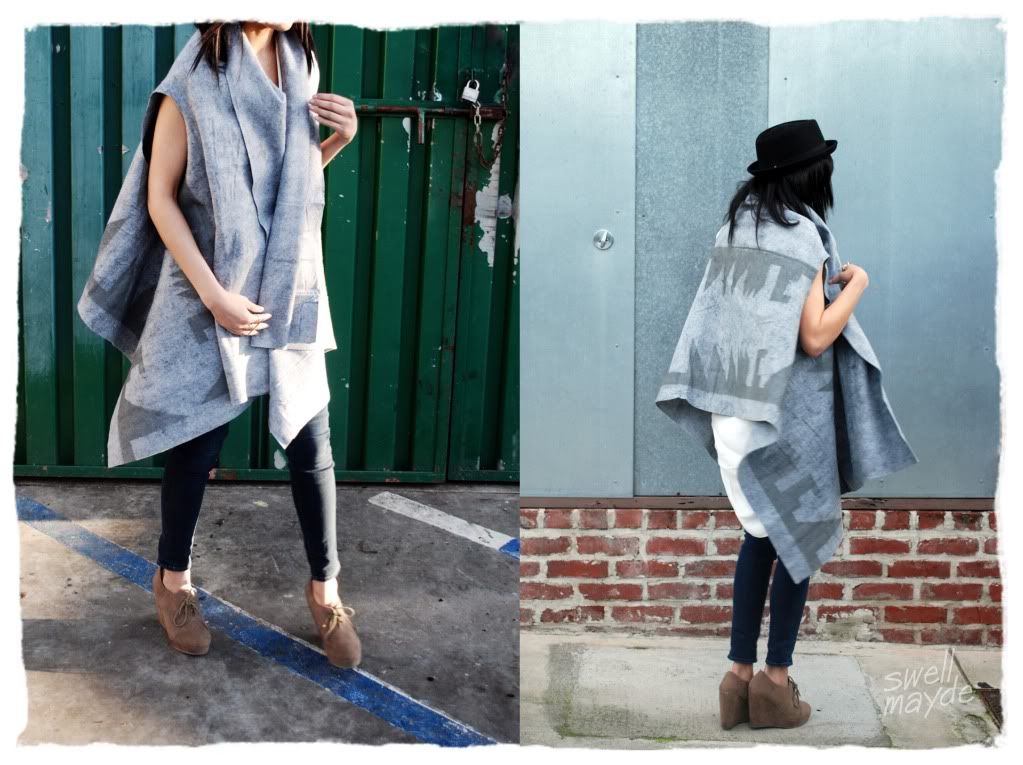 Hello friends!! Here is the first SwellMayde project! :)
Graphic prints continue to catch the corner of my eye... I won't necessarily wear it head to toe, unless I'm on a beach holiday, but I do love it in small splashes here and there for my everyday life… or even take the minimal route and go monotone, like the project above.
I wanted to share how to create a vest that gives you the opportunity to add a little print in your wardrobe, without it being too overwhelming. It's as simple as… buy the fabric, measure it, cut armholes, and spray paint your design. And if prints aren't your thing, I think the vest is still pretty cool without it.
I'd love to hear your feedback. Are the steps easy to follow? Any other info needed?... thanks!
inspo via lookbook.nu